People most often think of "champions" as those who have won or achieved something significant in their life. Our Arnold Palmer Medical Center team feels the same way. That is why we created the Champions Circle. This group was founded in 2015 as a way of honoring the care our patients and families have received – whether that was physical, emotional or spiritual – and honoring those who deliver the care, as they are champions as well.

The Champions Circle is a community of dedicated individuals whose generous contributions help meet the vital needs of Arnold Palmer Medical Center. Champions Circle members demonstrate their support by committing to a philanthropic pledge with a minimum contribution of one thousand dollars annually.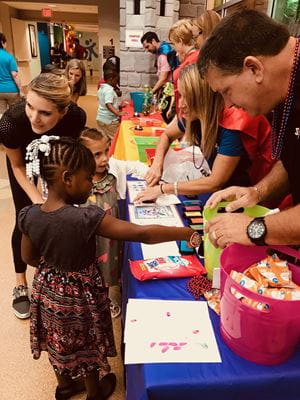 Champions Circle members recognize and value the comprehensive care delivered to more than 250,000 patients every year through Hope, Healing and Compassion. These individuals engage in special events throughout the year and are unified by their passion and interest in Arnold Palmer Medical Center.

If you would like to know more about joining the Champions Circle, contact Clay Osburne, Vice President of Development, Arnold Palmer Medical Center Foundation at 321.843.5793.

Come See the Difference…
We invite you to See the Difference at Arnold Palmer Medical Center by taking a one-hour tour. Step behind the scenes to hear firsthand stories of Hope, Healing and Compassion direct from caregivers, organizational leadership, grateful families and volunteers. You can join one of our scheduled tours or become an Ambassador by hosting a group tour with friends, family or colleagues by contacting Bethany Bealko at 321.841.8794 or [email protected].