Making a gift through a Charitable Gift Annuity (CGA) offers a unique opportunity to accomplish your philanthropic support of Orlando Health while also increasing your income and producing several personal tax benefits. Doing so is an easy, reliable and smart way to support organizations such as Orlando Health.
Your gift will help to bring care and compassion to patients in Central Florida beyond your lifetime.
With just a simple agreement between you and the Orlando Health Foundation, a gift annuity can be established with an irrevocable donation as low as $10,000 and can be funded with cash or appreciated assets such as stocks, bonds or mutual funds.
NEW starting in 2023, for those who are over the age of 70 ½, you can make a one-time qualified charitable distribution (QCD) up to $50,000 or $100,000 per couple, from your IRA to fund an annuity. Click here for details.
A CGA may be an option, if you want to:
Increase your cash flow with fixed payments now or in the future

Sell appreciated stock and lessen your capital gains tax

Receive an immediate charitable deduction
The chart below provides a sampling of single-life gift annuity rates. For two-life annuity rates, or to learn more about gift annuities, contact our team for a personalized gift illustration.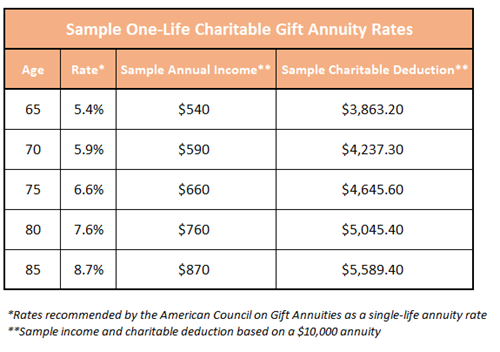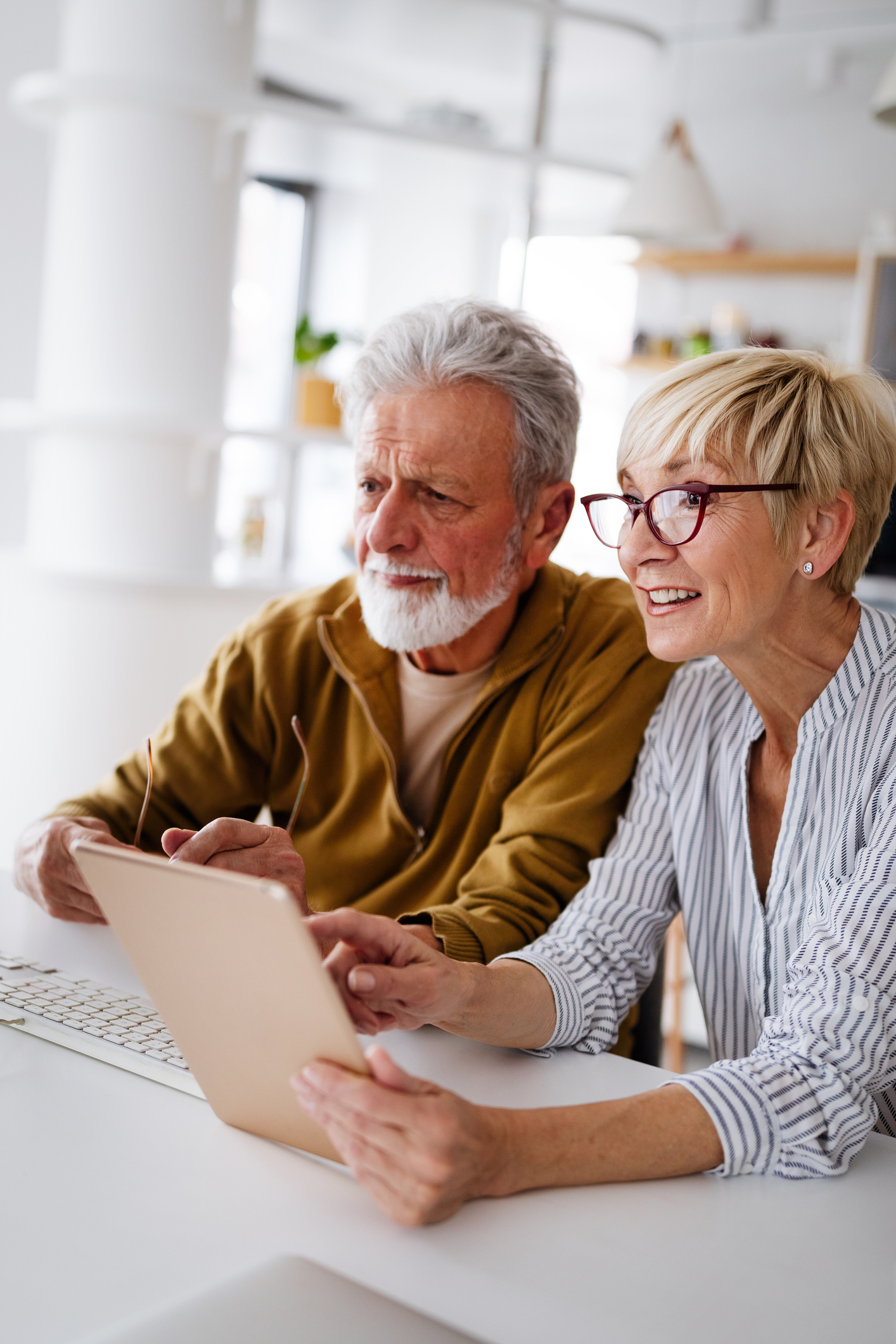 Let Us Create Your Personalized Gift Illustration
Submit a request for our planned giving team to create a personalized charitable gift annuity illustration and discover how you will benefit while making an impact at Orlando Health. For questions about charitable gift annuities or personalized gift illustrations, contact our team at (321) 843-9844.
Request an Illustration