"Wawaversary": Celebrating 10 Years of Wawa Support
Ten years ago, Florida welcomed its first Wawa in Central Florida. With their exciting groundbreaking came the philanthropic commitment of Wawa, Inc., and following soon thereafter, The Wawa Foundation, Inc. (established in 2014).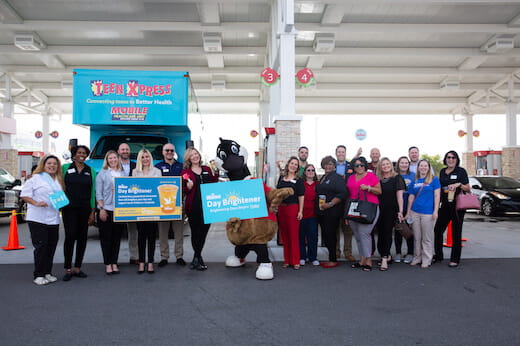 Just prior to the first store opening in the area, Wawa began a unique partnership with Orlando Health by supporting our tiniest and sickest patients in the Neonatal Intensive Care Unit (NICU) at Orlando Health Winnie Palmer Hospital for Women & Babies.
Over the past ten years, Wawa and The Wawa Foundation have been true champions for the children and families cared for by Orlando Health Arnold Palmer Hospital for Children and Orlando Health Winnie Palmer – raising over $1,250,000 and engaging in meaningful ways with our families and our team members.
Wawa's deeply rooted philanthropic values are evident in their employees' genuine concern and engagement with the causes they choose to support. This support of Orlando Health is varied and includes Children's Miracle Network Hospitals campaigns, which allow customers to give no matter the amount. In addition, their decade-long support has included generous grants, event sponsorship, in-kind donations and support for our frontline workers.
"Wawa Day" is one of the company's many traditions - an annual celebration of the first-ever Wawa. This year, as part of honoring their 58th anniversary, Wawa donated a total of $1 million in gift cards to charities throughout the United States. Their giving supports health, hunger and everyday heroes. Locally, this generous donation was directed towards The Howard Phillips Center for Children & Families, part of Orlando Health Arnold Palmer. The Wawa gift cards were given to families served in Orange and Osceola counties, giving parents the financial flexibility needed to put gas in their cars and food on their tables.
"As Wawa celebrates its 10th anniversary in the Sunshine State, we're grateful to our partners including the world-class Orlando Health Arnold Palmer Hospital for Children and Orlando Health Winnie Palmer Hospital for Women & Babies for the warm welcome and continued partnership this past decade to serve so many children in our community," said Robert Yeatts, Senior Director of Florida Store Operations, Wawa. "We invite our community to celebrate our 10th anniversary at our first store on Colonial Drive in Orlando on Thursday, July 14, 2022 to reflect on the past ten years and how we plan to support our longstanding partners in the years ahead!"
Wawa continues to be a leader in our local community. Their partnership and dedication to enhancing our facilities and programs has created lasting impact for families who rely on our advanced medical care. We thank Wawa, their store associates and their many generous customers for their support of the children and families we serve.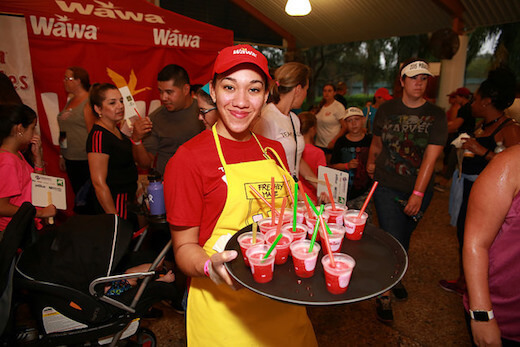 Areas of Support
Pediatric Bone Marrow Transplant Program at Orlando Health Arnold Palmer
Leon Center for Pediatric Neuroscience at Orlando Health Arnold Palmer
Neonatal Intensive Care Unit (NICU) and Orlando Health Winnie Palmer
The Haley Center for Children's Cancer and Blood Disorders
The Howard Phillips Center for Children & Families