Thirty Years and Thriving: The Philanthropy of Three Generations
For 30 years, and through three family generations, the Bailes and Holloway families have supported Orlando Health - from initial gifts in the early 1980s, to support for The Howard Phillips Center for Children & Families, a part of Orlando Health Arnold Palmer Hospital for Children, to the continued support of Orlando Health Orlando Regional Medical Center (ORMC), and projects to aid the Orlando Health Cancer Institute and medical education at Orlando Health ORMC.
When Jack Holloway opened his first ABC Fine Wine & Spirits in 1936, he also launched a legacy of philanthropy that his children, grandchildren and now great grandchildren have continued to uphold. With gifts from individual family members, the family foundations and the family business, the Bailes family and the Holloway family have helped to build the framework of the Orlando Health we know today.
Today, the thriving business is led by Jack's grandsons Charles "Chas" Bailes, III and Jess Bailes. The brothers joined their grandfather Jack Holloway and father, Charles Bailes, Jr., in the family business in the 1970's. Also active in the company during this time was their uncle, John Holloway, Jr.
Jess Bailes also continues the family legacy of leadership through service on the Orlando Health Foundation Board of Directors.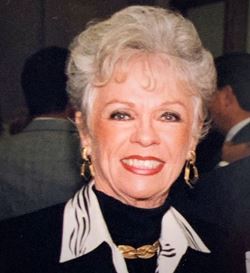 Remembering Jackie Bailes
In August 2021, Orlando Health lost a longtime friend, advocate and supporter, Jacqueline "Jackie" Holloway Bailes, who passed away at the age of 90. Daughter to ABC Fine Wine & Spirits founder Jack Holloway, Jackie became a driving force behind the establishment and was instrumental in supporting local causes that helped make lives better for thousands of people in our community. Jackie lived as a servant leader and was a vocal advocate for those underserved in our area. Her kind spirit and countless acts of generosity will live on through the lives she has impacted in her community.