Each year we invite our team members and physicians to support the mission of Orlando Health by making a donation to our annual Team Member Giving Campaign. The theme of the campaign is "Be All In," encouraging team members to recognize the importance of not only the time and quality care they provide for patients, but also invite them to be part of the impact philanthropy has on our hospitals and programs.
As Orlando Health continues to serve our community during this season, the response from our team members has been one of selflessness. Team members have stepped up not only by continuing to provide compassionate care to our patients, but giving back so we can do even more for our community. We are proud to say we truly saw our mission in action.

Over $620,000 raised

Over 4,200 team members & physicians

41% growth in dollars raised
Thank you to Kelly Nierstedt, president of Orlando Health Winnie Palmer Hospital for Women & Babies, and Andrew Snyder, senior vice president of marketing and communication, for serving as co-chairs of the campaign for the second year in a row. With their leadership and support of over 30 campaign vice chairs throughout Orlando Health, we saw the most successful year to date!
THE TEAM MEMBER GIVING CAMPAIGN IS SUPPORTED IN THANKS TO OUR BE ALL IN DAY PARTNER!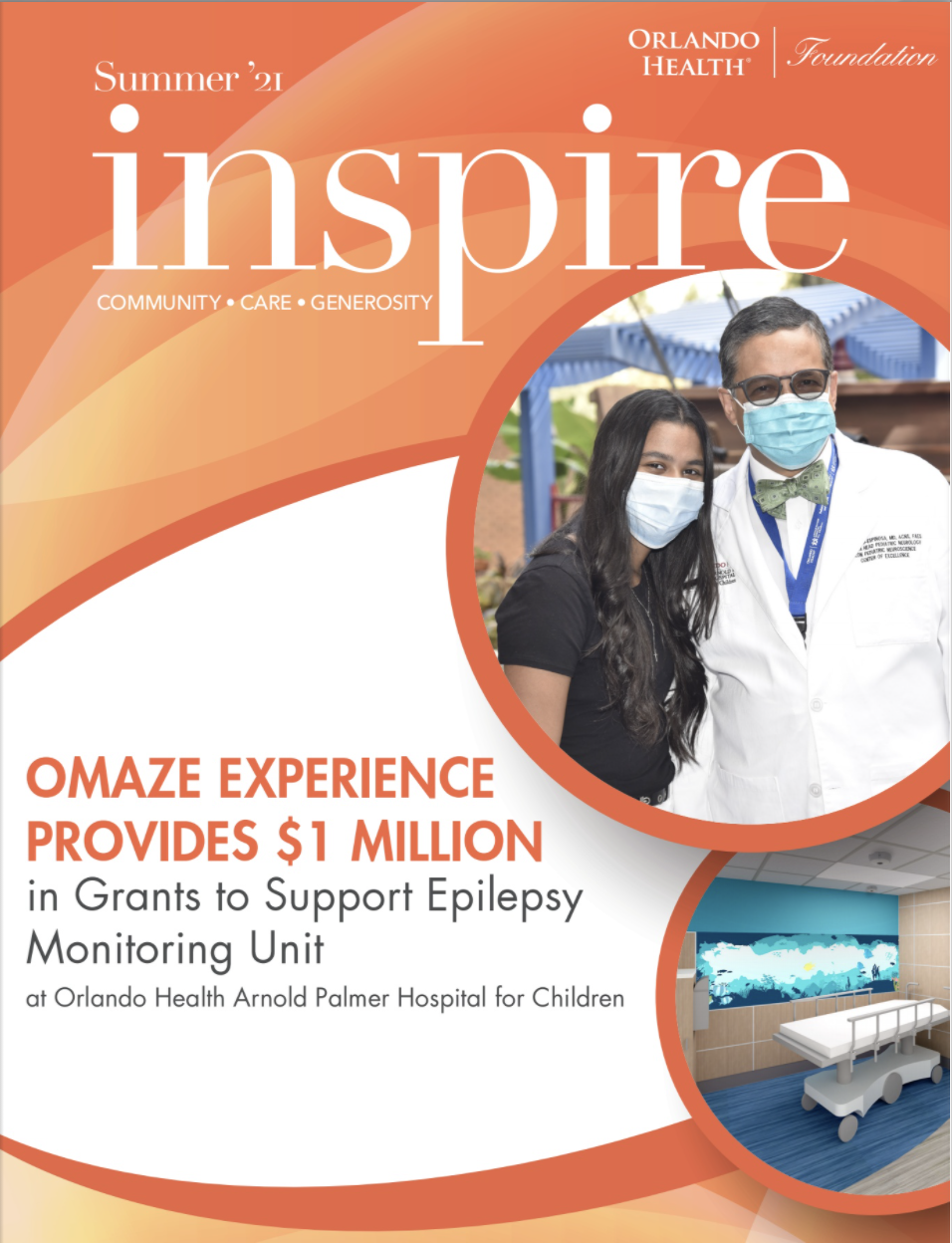 2021 Summer Inspire
Inspire celebrates the remarkable people who help to make Orlando Health an outstanding place of healing. In this edition, you will find stories celebrating patients who have triumphed over their diagnosis, donors who continued to support our mission through the world-wide pandemic and community partners who remain crucial to the advancement of care offered to our community.
View Online Magazine