Remembering our History - One Year After Pulse
On June 12, 2016, Orlando, along with the country, was forever changed.
With the help of an array of clinical and administrative team members, from trauma surgeons and anesthesiologists, to nurses, environmental system members, and chaplains, patients were treated and moved quickly through the emergency department, operating rooms and the trauma intensive care unit. Patients, as well as distraught family members and friends, flooded into Orlando Regional Medical Center (ORMC) in the early morning hours. Nurses, physicians, technicians and many others jumped into action on the front lines, saving the lives of dozens of patients while administrative team members tended to the emotional needs of families who were frantically searching for loved ones. It wouldn't be until later that morning, after 10 hours of performing surgeries and providing life-saving care, that the trauma team learned they were being hailed as heroes.

Treating more than 5,000 trauma cases annually, ORMC is among the busiest Level One Trauma Centers in the country. The level of experience gained through a combination of training and patient volume is key to ORMCs level of quality and readiness. Not all hospitals are trauma centers, and not every emergency department can handle every emergency. A trauma center is not simply an emergency department. A trauma center is a state-accredited hospital facility capable of highly-specialized treatment for the most critical injuries. In Central Florida, this care can only be received at ORMC as we are home to Central Florida's only Level One Trauma Center.

Philanthropy at Work
The Level One Trauma Center at ORMC opened its doors in 1981, with full accreditation following in 1983. Twenty years later, the center almost closed due to a shortage of neurosurgeons and other resources. The number of specialities that must be available in one location, at one time, 24 hours a day, seven days a week, is an expensive undertaking. The Trauma Center and its staff help to protect and ensure the wellbeing of our community. Simply stated - the Level One Trauma Center saves lives. In the early morning hours after the Pulse tragedy, as two waves of victims arrived, trauma team members had to quickly determine the severity of wounds. Portable ultrasound machines, equipment provided through philanthropic support to the Level One Trauma Center, became a critical tool for treating these patients. Physicians and staff were able to rapidly assess injuries, performing critical diagnostic exams on virtually every patient who came through the doors that morning. Without philanthropy, this critical step in treatment could not have been accomplished.

"While the whole situation is unthinkable, it's also unimaginable where we'd be or what loss of life would have been without the Trauma Center at ORMC," said John Bozard, President of the Orlando Health Foundation. "For years, we've raised funds to support the unique needs of the region's Level One Trauma Center to ensure our physicians, clinical staff, operating rooms and other resources are ready and waiting when it matters most."

The Future of Trauma Care in Central Florida
In an effort to best move forward after the tragedy of Pulse, ORMC and the Level One Trauma Center team have committed themselves to learning everything possible from that night, as well as sharing it with others. Our physicians have toured the country to share knowledge with other hospital systems, our internal teams have met extensively to review the mass intake event and determine areas for improvement and families and patients have provided their own very personal feedback to caregivers.

One of the most easily defined takeaways from the event, was the need to expand the Level One Trauma Center. Originally designed over 25 years ago to see an estimated 1,000 patients a year, today, we are treating over 5,000 trauma patients annually.

Plans are being evaluated to nearly double the size of the existing Trauma Bay. The addition and reconfiguration of space will add three to four dedicated, full-time beds, which will be used to meet the continued increase in the number of trauma patients we see daily. The expanded Trauma Bay will also provide significant "surge space", allowing us to rapidly add 10 more treatment areas in a mass casualty situation, be it a car accident on I-4, a fire related incident, or other large-scale tragedy.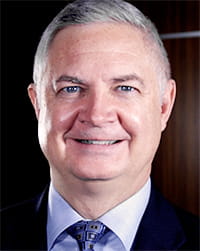 "Our trauma team was prepared and ready on June 12, because of our extensive training, the exceptional professionalism of our trauma team and YOUR impactful generosity. We will continue to stand ready for our community, as this is our promise and honor." - Mark Jones, President, Orlando Regional Medical Center