In May, 12 children graduated from the Healthy Families Orange program, part of The Howard Phillips Center for Children & Families.

In May, 12 children graduated from our Healthy Families Orange program. In this exciting and much-anticipated ceremony, parents expressed their gratitude and appreciation for our Healthy Families Orange team members by telling them "they are like part of our families."

Here is a story about one of these families written by their Family Support Worker who visits their home:
When I wake up for work every morning, I hope I can make an impact in one person's life. You never expect to be changed in the process. Since 2012, this particular family has grown year after year as a unit to achieve the goals they once thought were impossible. When this family first joined our Healthy Families program, they were staying with family and didn't have a space of their own. The mother was a young mother. She was married at 15 and had two children before her 20th birthday. She knew that when I came to work with her and her little girl, I came with an open heart.

I saw her build bonds and teach her children to become more confident and independent as they got older. Soon they moved out into their own mobile home to provide more stability. The mother became more engaged in the community. She started volunteering with English for Speakers of Other Languages (ESOL) Program. She cared for the children while the parents learned English and other valuable skills to better their chances of success in the United States.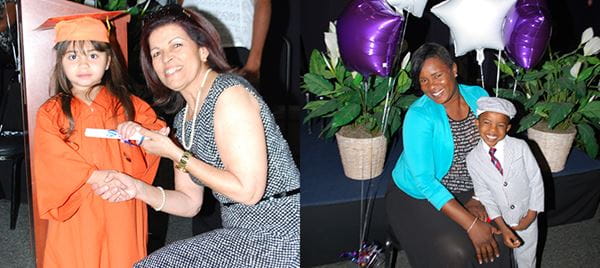 When I talk about the great achievements she has made to better her family and community, it does not come without how she has inspired me in the process. Her drive and resiliency has taught me that no matter the circumstance, I, too, can overcome hardship in my life.

This family is a shining example of how our partnership can push families to reach for the impossible. I'm happy to say they will not only be graduating from the program soon but, moving into a home they designed and built by that graduation date.

The Healthy Families Orange & Healthy Families Osceola, part of The Howard Phillips Center for Children & Families, provide parents with support and resources to be healthy, responsible and supportive role models for their children. To learn more about the mission of The Howard Phillips Center and the people we serve, consider visiting the Center. Visit ComeSeetheStory.com to learn more.