When you become a monthly donor at Orlando Health, you join a community of donors who help advance programs, purchase key technologies, and transform healing environments for all of our patients including even some of our youngest patients.
Rhonda's Story
Rhonda Mallard is a musician, beach goer, animal lover, and a monthly donor to Orlando Health. Tragically, in 2021 Rhonda lost her brother, Rick, to cancer. During Rick's cancer treatments, he was deeply moved by his interaction with a pediatric patient whose tenacity was a source of inspiration and encouragement in his own fight. Before passing away, Rick asked Rhonda to create a nonprofit that would spread love, hope and healing to children with cancer.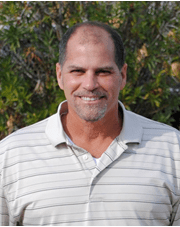 Rhonda was driven to honor her brother and made his wish a reality.
Thanks to Rick's wish, Rhonda started a nonprofit, The Lord's Circle, which brings joy to children experiencing cancer through inspirational music, community events, and monthly donations to pediatric oncology at Orlando Health Arnold Palmer for Children.
"We're excited to watch more doors open to bring joy to kids everywhere!"
Each year, Orlando Health Arnold Palmer treats over 100 newly diagnosed cancer patients. From bone marrow transplants to proton beam therapy, Orlando Health Arnold Palmer is prepared to fight alongside our young patients no matter the diagnosis.
By donating monthly to Orlando Health, you can help children in our community fight the odds. That's why Rhonda chooses to give monthly. She wants to make an impact on the lives of children fighting cancer all year-round. She is just one of our many donors who are making a difference, monthly!
If you would like to make a monthly gift, visit Give.OrlandoHealth.com/MonthlyDonor to donate today.