Legacy of Compassionate Care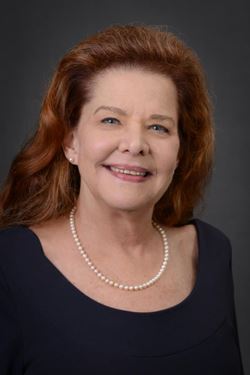 Born and raised in Orlando, Sallie Layton Douglas found fulfillment through helping others. Giving back was a way of life, later influencing her career in healthcare and involvement with the community. Although Sallie has passed away, her memory and the charitable contributions she left behind continue to impact the Central Florida area.
Partially influenced by her father's career as a surgeon, Sallie became a registered nurse and worked alongside him while at Orlando Health (then known as Orange Memorial Hospital) in the mid-1980s. Her uncle and brother also joined them at the organization, affirming their family's commitment to improving the health and quality of life for others.
Through the years, Sallie formed many valued relationships at Orlando Health that went beyond the walls of the hospital. Her appreciation of our organization deepened as she witnessed the compassionate care her mother received while battling cancer. Sallie's gratitude, combined with her rich history in the community, influenced Sallie's decision to include the Rod Taylor Thoracic Center at Orlando Health Cancer Institute as partial beneficiary of her Revocable Trust. Her hope was for future patients to receive the same high-level of care provided to her mother, and our community, throughout its history.
Envisioning the Future
By making a gift through your will or trust, you are sharing your vision for the future. We encourage you to secure your legacy, no matter your age or income, to ensure your loved ones and the causes you care about are taken care of. If you have questions on where to begin, we would be glad to help you craft your vision. Connect with our team at (321) 843-9844 or OrlandoHealthPlannedGiving.com.