Three years ago, Matthew and Laura Nicoletti experienced a life-changing moment, altering their commitment to one another, along with their passion for philanthropy.
Matthew, originally from New York, and Laura, from Connecticut, met in college while students at the University of Central Florida. After dating in college, they gradually drifted apart, Matthew leaving town to work in investment banking in Charlotte and Laura traveling the world with her events and promotions business. Both Matthew and Laura developed a love for traveling in the years they spent apart in separate cities. Reconnecting 10 years after college, Matthew and Laura resumed dating and began to enjoy traveling the world together.
During one vacation to St. Lucia, Laura suddenly found herself needing emergency medical care – including major surgery under grueling conditions in a country unfamiliar to them. Throughout the experience, Matthew remained by her side and told Laura "If you walk out of this place, I'm going to marry you." Laura made it through the surgery, and they have now been married for nearly three years. Living through this experience, the Nicolettis felt called to financially support the advancement of quality healthcare in the United States so no person would have to walk through an experience like Laura's.
This past year, when deciding where to deliver their first-born child, they instantly thought of Orlando Health Winnie Palmer Hospital for Women & Babies. Part of making this decision came from one of the Nicolettis' friends, whose son's life was saved at Orlando Health Arnold Palmer Hospital for Children when they were visiting Disney World from New York.
In December 2019, Matthew and Laura proudly welcomed their baby boy Roman into the world. Laura shared, "After my emergency surgery, I felt like my body had betrayed me. But to be able to carry a healthy baby to term made it seem like everything had finally come full circle."
Inspired by their emergent medical experience abroad, a friend whose child was saved at Orlando Health Arnold Palmer and their desire to leave a legacy of caring for their son Roman to follow, Matthew and Laura gave generously to support Orlando Health Arnold Palmer. With their passion for children and desire to support advancements in healthcare, their significant gift will help to ensure more children can receive the quality care that is a hallmark of Orlando Health and make sure we're able to provide the best care when it is needed, closest to home.
When asked why give to Orlando Health, Matthew shared "Why give? Well, giving provides the opportunity, whether it be for mother or child, to receive the best care."
Today, the Nicoletti family lives in Viera, Florida. The family of three are excited to continue their relationship with Orlando Health, support kids and make a difference in the lives of children.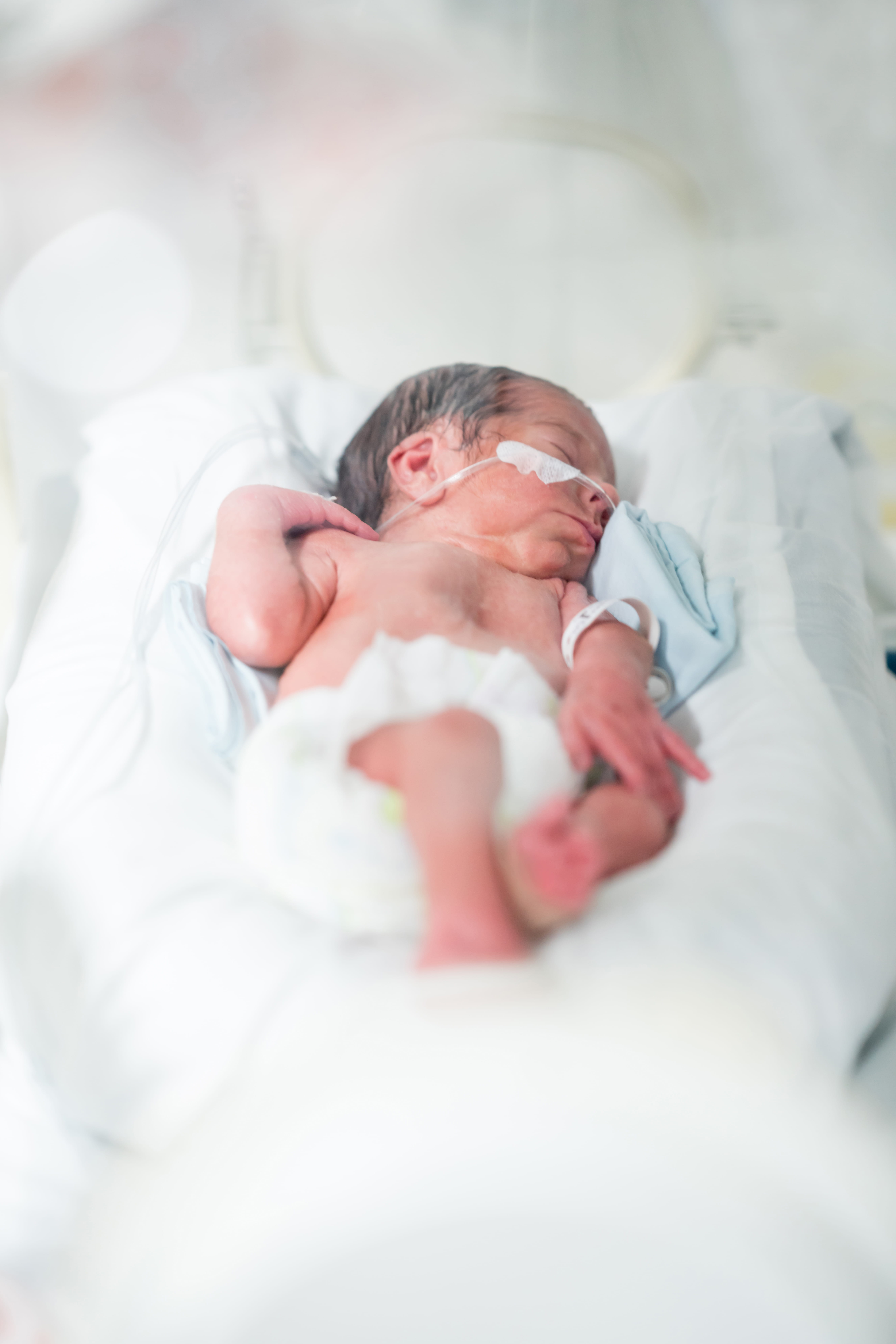 Exceptional Care for Exceptional Babies
Our experts in the Neonatal Intensive Care Unit (NICU) are prepared for the unexpected and are committed to providing dedicated, life-saving care around the clock to your newborn.
Learn More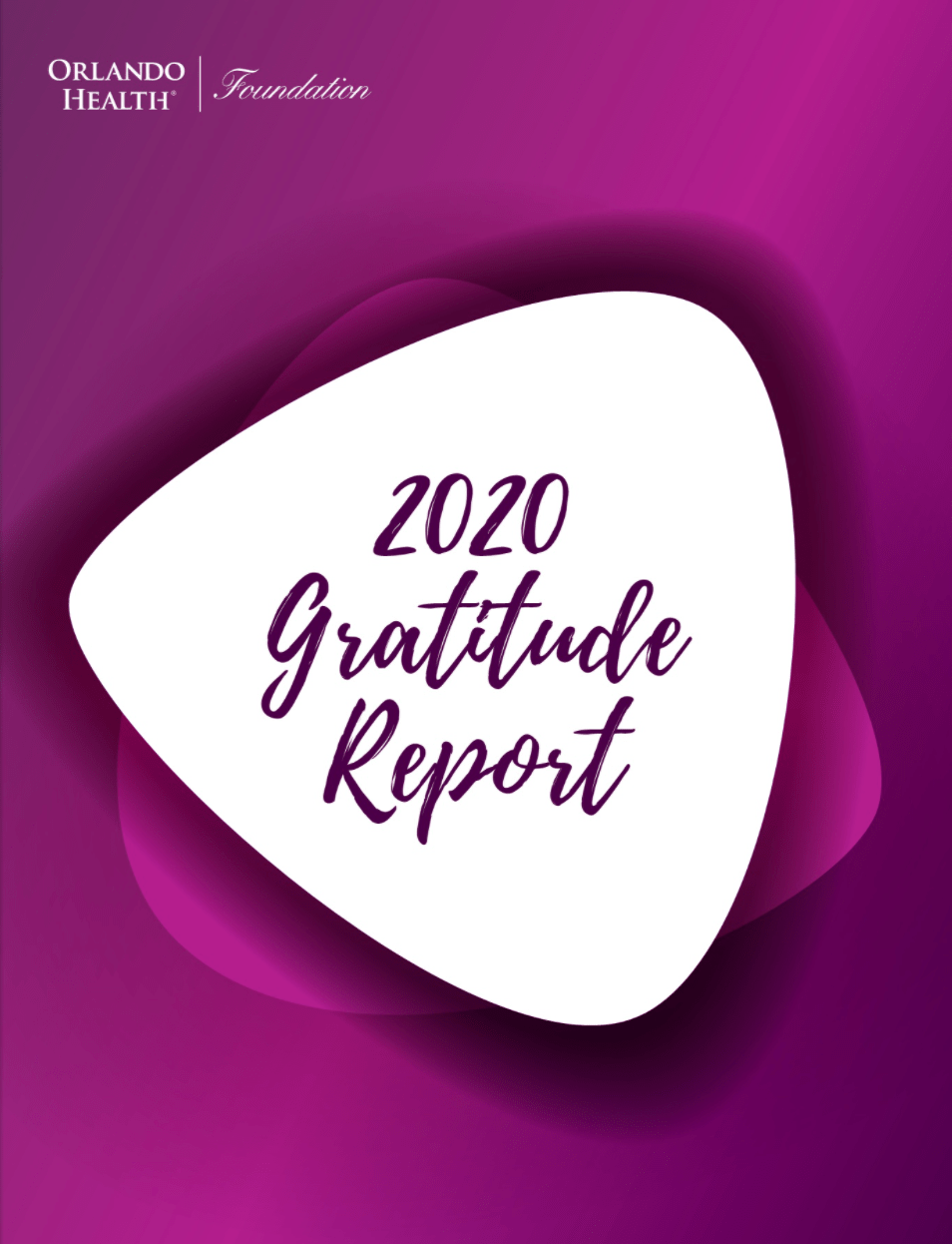 2020 Gratitude Report
This year's Gratitude Report serves to highlight and thank the many wonderful people and organizations that generously provide needed funds to Orlando Health. In it, you will read the stories of how our corporate partners, patients, donors and volunteers leave a lasting mark on every aspect of Orlando Health.
View Online Magazine