Home Is Where the Heart Is
Inspired by the care their family has received at Orlando Health and the mission behind the Orlando Health Heart and Vascular Institute, Lorraine and Van Conoley have committed $2 million to elevate cardiac care at Orlando Health Orlando Regional Medical Center (ORMC).
The Conoleys have a long-standing history with the Central Florida community. Both Van and his father were born and raised in Central Florida and held careers in the citrus industry. Their Central Florida roots began after Van's grandfather walked from Valdosta, Georgia to Sanford, Florida in 1890. Lorraine, who moved to the area at the age of seven from New York, met Van when they both attended Boone High School. Now married 56 years, the couple raised their two children at their home on Lake Conway. Over the years they have seen the Central Florida area grow tremendously from what was previously undeveloped land.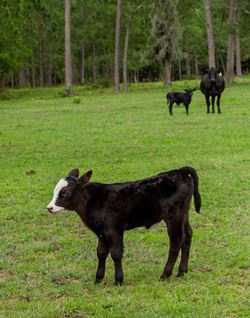 As life-long residents, Lorraine and Van have a shared history with Orlando Health — stemming back to Orange Memorial Hospital, now known as Orlando Health ORMC, where Van was born.
The Conoleys have experienced first-hand the need for a quality healthcare system in our area, as both had heart surgery at Orlando Health and appreciated the dedicated care they received. Their son-in-law also received life-saving care at Orlando Health ORMC's Level One Trauma Center after breaking his neck in an accident. "If our community didn't have a Level One Trauma Center, I don't think he would have made it," Van recalls.
When it comes to philanthropy, Van has a simple motto, "Don't wait. Do it while you can." The Conoleys' determination to give back to their community demonstrates the care and love they have for the place they call home. "We've had a long history with Orlando Health. They've saved our lives, and that's one of the reasons I want to give back," says Van.
Lorraine and Van, along with their five-year-old Black Mouth Cur dog, Gator, can often be found spending time on their ranch in Seville, Florida, amongst the 600 cattle that roam the property. Whether spending time on the ranch, or visiting their mountain home in North Carolina, for the Conoleys, Orlando will always be home.
To learn more about supporting cardiac care at Orlando Health, please contact Daniel Barr at [email protected] or (321) 841-8793.