Gratitude for our Healthcare Heroes and the Community who supports them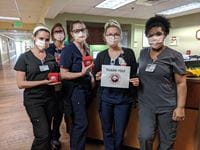 Since the onset of the global COVID-19 pandemic, the Central Florida community has rallied behind our healthcare workers. Acts of kindness in the form of financial contributions, donations of critical personal protective equipment (PPE), encouraging notes, gift cards, luncheons and even a pet therapy puppy parade provided our heroes with the hope they needed. Vital support from this community helped us continue to provide compassionate, leading-edge medical care at Orlando Health when it truly mattered most.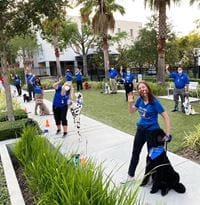 This generous support made a direct impact on the organization and sustained the morale of clinicians and staff, on a deep and personal level, as they fought back against the virus.
Your continued investment – big and small, financially and through donated time or items – inspires and supports the life-saving work of our physicians, advanced practitioners, nurses, respiratory therapists and all of our clinical and administrative teams. We are so grateful for your support and are privileged to serve the critical needs of our patients, families, team members and community.
As Orlando Health responds to the ever-changing challenges of COVID-19, the safety and well-being of your family and our care teams continue to be our top priorities. To make a donation in support of our efforts, visit Give.OrlandoHealth.com/COVID19 or call us at (321) 841-5194. All donations will be used to support Orlando Health's area of greatest need during this time.