In 1999, Amy walked into a Fields dealership in Chicago in search of a new vehicle. Although general manager at the time and not a salesperson, Dan Fields "took the up" and helped Amy take a test drive. As Amy left, having not purchased a new car that day, Dan asked her out on a date. Amy turned him down on the spot and Dan left town for two-weeks on a family vacation to Alaska. However, undeterred, Dan returned to Chicago and asked Amy to dinner one more time. On their first date, Dan and Amy talked for hours, surprised to see everyone but the staff had left for the evening as the restaurant's lights dimmed. The rest, as they say, is history.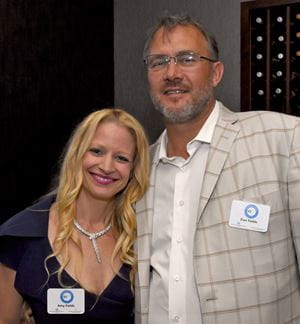 Throughout their marriage, Amy and Dan have made an impeccable team. Dan has served as the President of Fields Motorcars of Florida for the past 10 years, while Amy has taken on the role of Community Relations for the Fields Foundation. In addition to their professional lives, they are also partners in raising their daughter, Sammy, now four years old. (pictured right)
Dan's family has held a deep belief in the power of philanthropy for generations. "Fields Auto Group started as just one little dealership in Chicago, then one little group of dealerships," says Dan, "but as we grew, my grandmother made sure the family also gave back to our city. She taught us that giving back is an obligation and a responsibility to your community."
For Amy, philanthropy has been woven into her life since a young age. She grew up three blocks from Michael Jordan and volunteered with his Chicago-based foundation for years – from stuffing goodie bags to leading the adult afterschool programs. Hearing stories from her very own neighbors about how much the support had changed their lives shaped Amy's view of the importance of giving back.
Throughout their time living in Orlando, Dan and Amy Fields have made a mark on not-for-profits throughout the city. They have provided significant support that has changed lives, making a significant impact throughout Orlando Health Orlando Regional Medical Center, Orlando Health Winnie Palmer Hospital for Women & Babies, Orlando Health Arnold Palmer Hospital for Children and The Howard Philips Center for Children & Families.
"I agree with the mission of Orlando Health. They're helping the community and serving those with the greatest needs," says Amy. "Orlando Health Arnold Palmer and The Howard Phillips Center helps and protects children. So many people throughout both facilities have their ear to the ground, paying attention to what families truly need. I'm super proud to be involved."
Taking the time to understand the issues facing families dealing with medically complex diagnoses, premature babies, pediatric cancer, developmental delays and more, Dan and Amy Fields are creating lasting change right here in the Orlando community.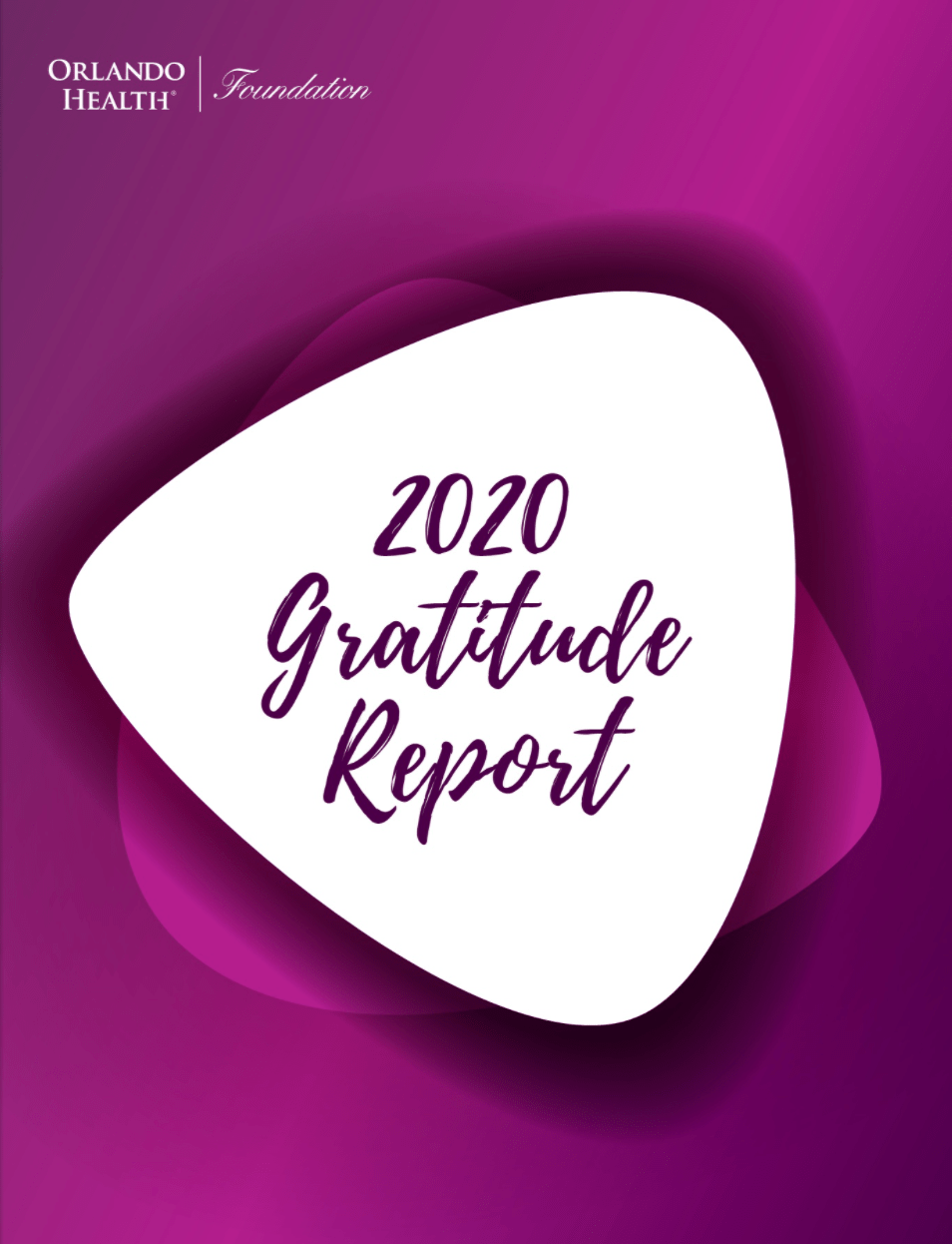 2020 Gratitude Report
This year's Gratitude Report serves to highlight and thank the many wonderful people and organizations that generously provide needed funds to Orlando Health. In it, you will read the stories of how our corporate partners, patients, donors and volunteers leave a lasting mark on every aspect of Orlando Health.
View Online Magazine