Friday Night Lights…. and Helicopters!
The First Academy at First Orlando Celebrates Senior Night and Honors Orlando Health Orlando Regional Medical Center's Level One Trauma Center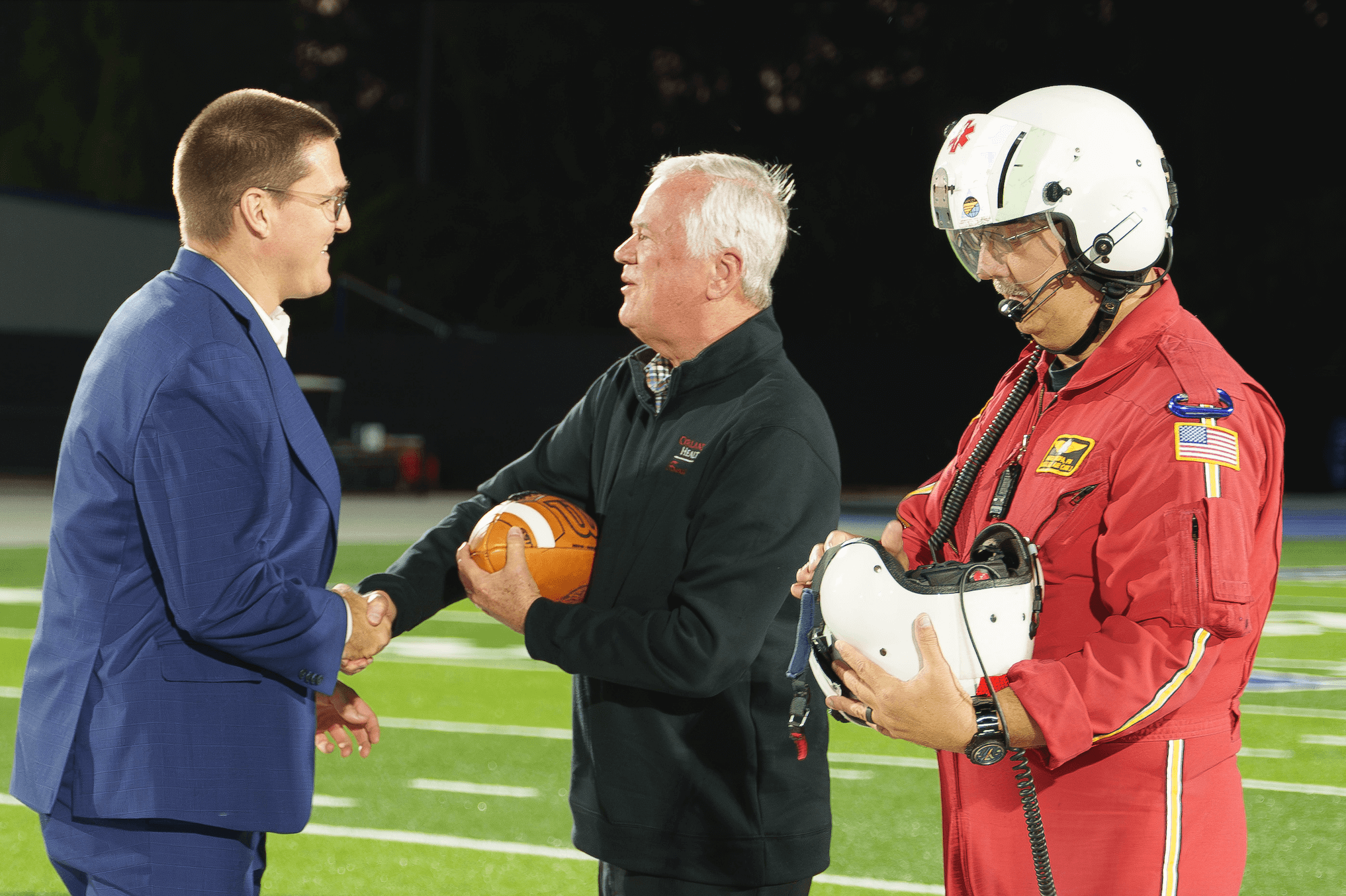 On Friday, November 3, at 7:00 pm, The First Academy and Orlando Health came together to honor the work of the Level One Trauma Center at Orlando Health Orlando Regional Medical Center (ORMC), as well as the role first responders and veterans played in keeping our overall community safe and healthy.
In a unique "Senior Night" ceremony, The First Academy paid tribute to the incredible dedication and lifesaving efforts of the medical professionals at Orlando Health ORMC. The event featured a symbolic highlight as one of Orlando Health's five Air Care Team helicopters landed, and Orlando Health Foundation President John Bozard emerged to present the game ball. The moment underscored Orlando Health's essential role in the Central Florida community.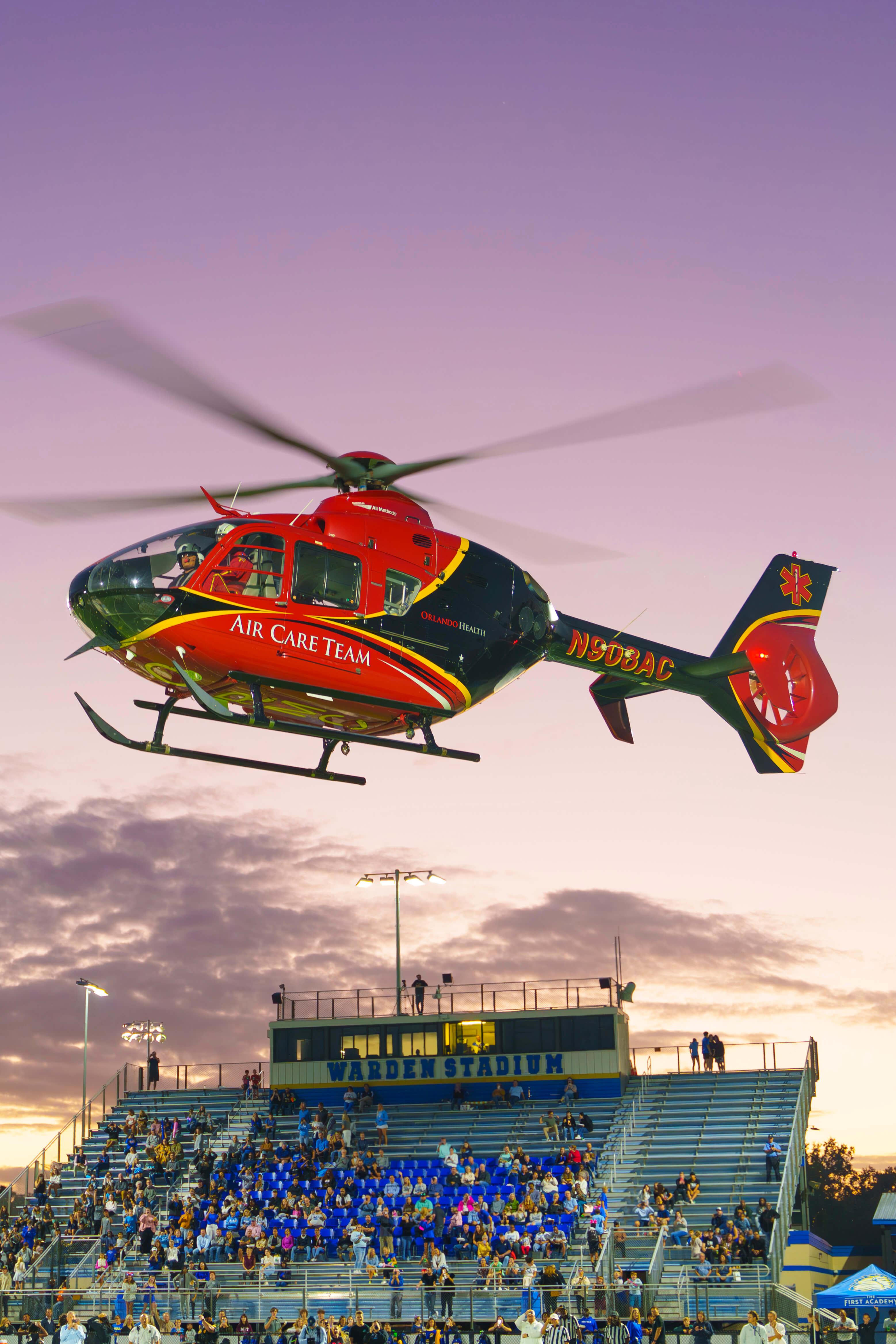 The First Academy's "Senior Night" has always been a beloved tradition, providing an opportunity to celebrate the achievements and talents of its senior students. The occasion had always been a showcase of excellence, and that year's event carried even greater significance as it recognized the critical contributions of Orlando Health ORMC's Level One Trauma Center.
"Established in 1984, the Air Care Team will be celebrating 40 years of serving the Central Florida community in 2024," said Nina Hilton, interim program manager, Orlando Health Air Care Team. "The program consists of highly skilled nurses and paramedics and serves as an extension of Orlando Health's Level One Trauma Center. With more than 43,000 patients flown safely, equaling over three million miles, we are honored to serve the community and to be a part of such a special celebration."
As a Level One Trauma Center, Orlando Health ORMC is equipped to handle the most severe and life-threatening injuries, making it a vital institution in the region. By paying tribute to the hospital and its staff, The First Academy hoped to raise awareness about the critical importance of trauma care and the impact it has on the community.
"We are excited to honor Orlando Health ORMC during our Senior Night event that year. The Level One Trauma Center has been a beacon of hope for countless individuals in our community, and we want to show our appreciation for the team's tireless efforts," said Brian Rose, assistant head of school, The First Academy.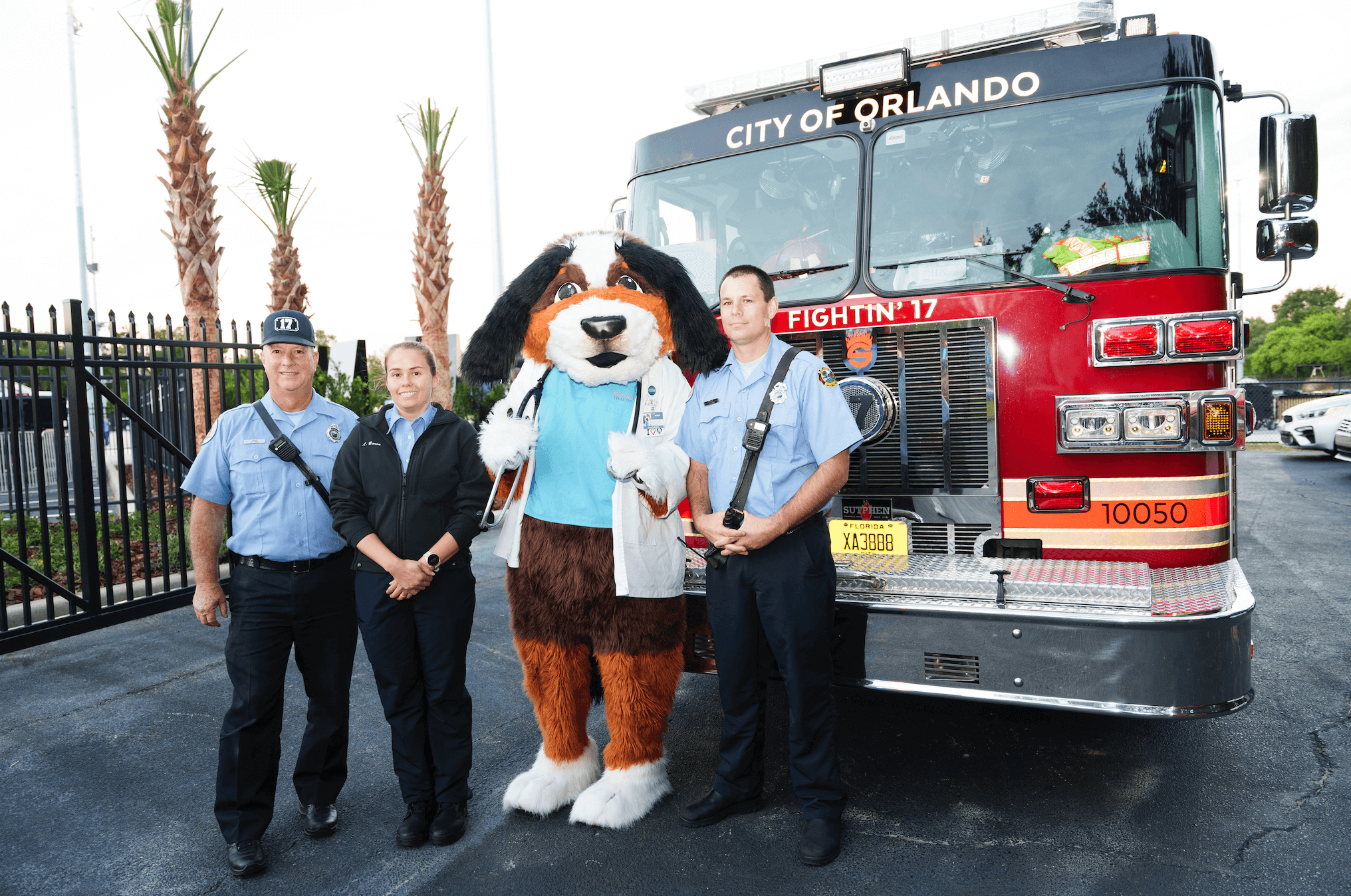 Construction is underway to renovate and expand the Level One Trauma Center and Emergency Department at Orlando Health ORMC, to be completed in 2024. The $25 million capital project was 100 percent funded by philanthropy through the Orlando Health Foundation. "We are proud to be the only Level One Trauma Center in Central Florida and that Orlando Health has always been there when it mattered most. What better way to do that than through a very cool "Friday Night Lights" event?" said John Bozard, president, Orlando Health Foundation.
The ceremony drew the attention of students, faculty, parents, local community members, and healthcare professionals alike. It was an evening filled with gratitude, pride, and unity, symbolizing the strength of the Orlando community.