Frank's story begins one evening while umpiring a softball game. He was doing his usual activity of running from behind home plate, back and forth, repeatedly. But on this occasion, by the end of the night his knee was in extreme pain. Just walking back to his car was almost unbearable. He went home and pushed through the pain and went on to umpire the following night, and then the next weeks and months. Frank managed to fight through the pain for four months before finally deciding to get his knee looked at. After an MRI, it was determined that he had a torn meniscus.
After further doctor visits and extensive research of his own, he finally decided it was time to have surgery. Even though he knew it was a big surgery, he was not fearful. Frank trusted his surgeon and was ready to get back to his active lifestyle. His surgery was successful, and he thought he would be able to do his own exercises and recover at home. However, after a few months of trying, he realized he needed to go to physical therapy. This decision changed his life for the better.
Frank continued his road to recovery at Orlando Health South Seminole Hospital, just 10 minutes from his home. He was very particular with who he wanted as his physical therapist; he needed someone who understood his desire was to run and umpire again and who would help him achieve his goal of returning to his active lifestyle. He also wanted a physical therapist who was going to make his rehabilitation journey enjoyable as he knew it would be a long road ahead.
That is when he met Amanda. He shared his goals and fears with her and emphasized his seriousness regarding his goals. Amanda was just as determined as he was, and after many hard and painful sessions, she had him running on a treadmill. His knee finally felt like it was gaining the strength it used to have.
Unfortunately, while doing his usual exercises, he slipped on the floor and ultimately hurt his knee again. Frank went into panic mode and was so afraid he had torn his meniscus again. After much evaluation, Amanda determined he had only sprained his hamstring and began helping him recover with new stretches.
Frank explains, "It makes a big difference when you can put complete trust into your physical therapist. If I had not gone to physical therapy, I would have never achieved my goals of running at the ability I'm accustomed to".
Although Frank's journey continues, he has since completed physical therapy and is back to running again. His first run was 1.5 miles, and he continues pushing himself daily to reach new goals.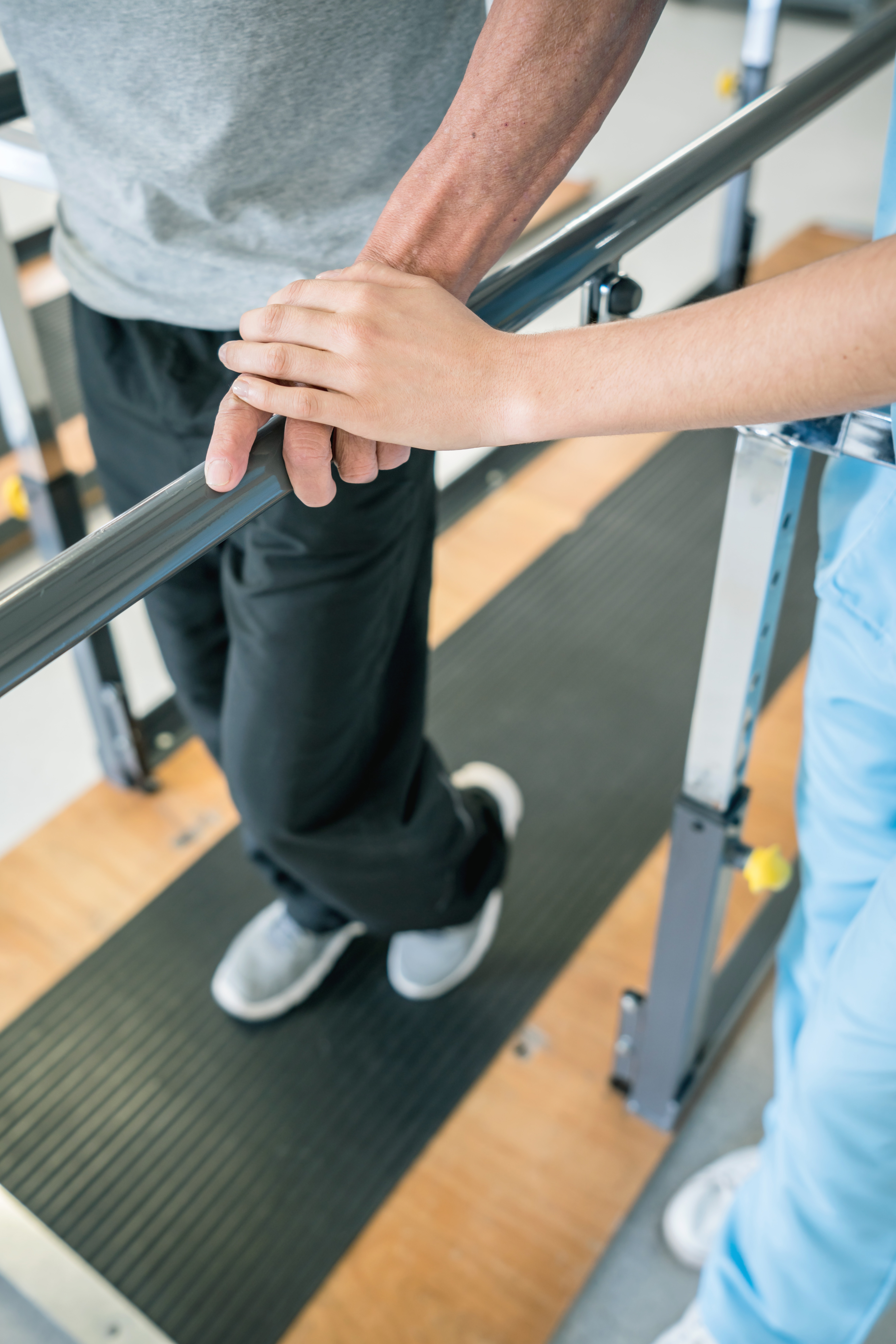 South Seminole Hospital Rehabilitation
Orlando Health South Seminole Hospital is proud to offer a wide range of rehabilitation and therapy services to adults and adolescents, all customized to meet an individual's specific needs and goals.
Learn More