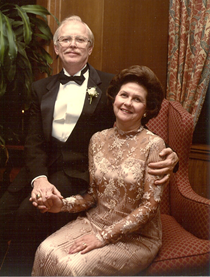 In 1960, Dr. Gilbert and Joyce Walker moved from Miami to Winter Park, Florida in search of a new location to practice pediatric medicine. At the time, Winter Park's population was barely over 17,000. The Walkers, who recently celebrated their 70th wedding anniversary, remember the warm and friendly atmosphere of the city and their neighbors during that time. They still live in Winter Park, with their extended families nearby.
In the 1960s, the region was growing rapidly and the addition of Dr. Walker to the Central Florida community increased the number of pediatricians in the entire three county area (Orange, Seminole, Osceola) to nine, while six of those pediatricians spent the majority of their practice time in downtown Orlando. Now, at 92 years old, Dr. Gilbert Walker is the only living pediatrician of those original six doctors.
As Joyce put in long days raising their four children and serving on various local boards and committees, Gilbert built a pediatric practice while employed by what was then known as Orange Memorial Hospital, now Orlando Health Orlando Regional Medical Center. Dr. Walker served as the Chief of Pediatrics for two years.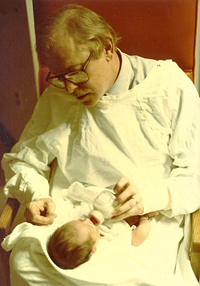 Dr. Walker knew from the age of six he wanted to be a pediatric physician. "I always loved children. Children are very, very intelligent, they really are. They needed shots and so we explained to them what the shot was going to do, and they didn't mind. They knew it was going to keep them from getting a disease. You just needed to talk to them" he explains.
Throughout Gilbert Walker MD's career, he helped lead the charge in providing the best medical care possible. Under his guidance, Orlando Health instituted its first pediatric residency program and began participating in the federal Head Start program. The group of pediatric physicians and new residents took on a rotation of providing care throughout the community – through Head Start, home visits to indigent communities and more - the focus always remained on providing the best possible healthcare for all patients, regardless of their ability to pay.
Dr. Walker lived through a time of great change in medicine during his career. Not only was medical technology advancing, but the country's cultural and racial practices were maturing as well. At the start of his career, racial segregation was still in practice throughout local hospitals and doctors' offices. Dr. Walker saw the injustice caused by this separation and became the first pediatric office in Central Florida to integrate his waiting room, creating a domino effect of integration throughout local offices.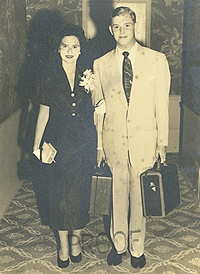 Looking back on their time in Central Florida and the healthcare field, both Joyce and Gilbert remember the great degree of appreciation patients and their families bestowed upon them. "They had a great deal of respect for physicians, especially those of us who made house calls" which Dr. Walker pointed out he did for many years early in his practice. We were treated like family," remarked Gilbert. He noted the patients had your home phone number and would call with questions and concerns. The Walkers received homemade cakes, received payment in fresh vegetables and eggs, and families often asked their advice on personal and political issues affecting their lives.
Throughout the decades, the Walkers' commitment to patient care has not wavered. As part of a recent donation given through their IRA, Gilbert and Joyce continue to support leading-edge healthcare in their community. Joyce explained their feelings by saying, "We wanted to make a change on a local level. We have seen people who have nothing and are so appreciative of the healthcare they receive. We want to help continue this and provide options for medical care for everyone, especially in the community we love so much."
---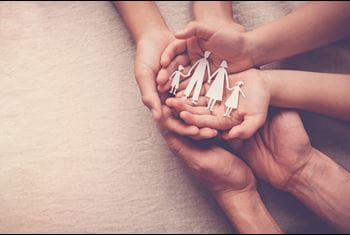 What is Planned Giving?
Commonly donated through a will or trust, gifts of stock or charitable gift annuities, planned gifts are a simple way to make an impact on patient care while leaving a legacy of philanthropy. Making a gift of stock, grant from your donor-advised fund or distribution from your IRA are three easy ways you can support Orlando Health your own way.