The Disney Children's Hospitals Program Brings Magic to Children and Families
Together with Disney, Orlando Health Arnold Palmer Hospital for Children's clinical and professional teams built a state-of-the-art, interactive Disney-themed environment for young patients and their families.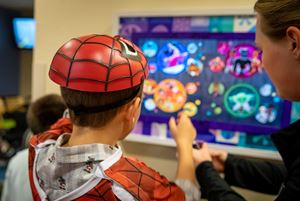 Thanks to the team at Disney, Orlando Health Arnold Palmer has been incorporating an array of transformative patient experiences - from low-tech elements such as Disney-themed Starlight Gowns and care packages, to high-tech installments such as interactive murals and digital artwork integrated throughout our facility. These elements, along with the storied expertise and collaboration of teams across Disney, have brought to life the magic of Disney for kids undergoing a stay within our walls.
The transformational projects have been focused in areas where children and their families experience the greatest amount of stress. Children undergoing in-patient treatment are especially in need of unique and specialized services to help calm and ease stress while they go through the oftentimes scary procedures related to their care.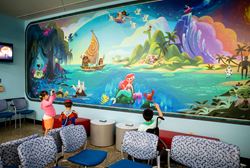 Young patients are frequently being connected and disconnected from machines and devices, traveling in and out of testing rooms, encountering large and intimidating medical equipment and preparing for exams, surgeries and other treatments. By working with The Disney Children's Hospitals Program, we have been able to outfit units in a way that helps kids feel welcomed and comforted by their favorite Disney characters. Not only that, but Disney's world-renowned innovation and creativity on this project has allowed for characters to be interwoven into magical patient experiences each step of the child's hospital journey. This will foster a tremendous positive impact for children and their families as it will provide them joy and comfort during their time of highest need.
Similar to our entire region, Disney and Orlando Health have faced challenges due to the COVID-19 global pandemic, but we are incredibly fortunate that the major points of installation for the Disney Children's Hospitals Program project took place at our hospital prior to the initial peak in our region. In fact, the presence of the Disney elements within our walls has helped our patients, their families and even our team members amid this crisis. Disney program elements have many contact-free options, which makes it easy to be safely enjoyed by kids who visit the hospital during this time. This has been a challenging time for our community and being able to connect with the magic of Disney has been a reprieve for many families.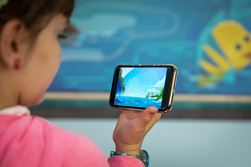 Working together to build a magical, Disney-themed interactive environment has created an atmosphere where kids are inspired and have their spirits lifted by the Disney characters they love. With creative collaboration and charitable contribution from The Walt Disney Company, we are establishing ground-breaking patient experience concepts that will bring magic to some of the sickest kids we serve.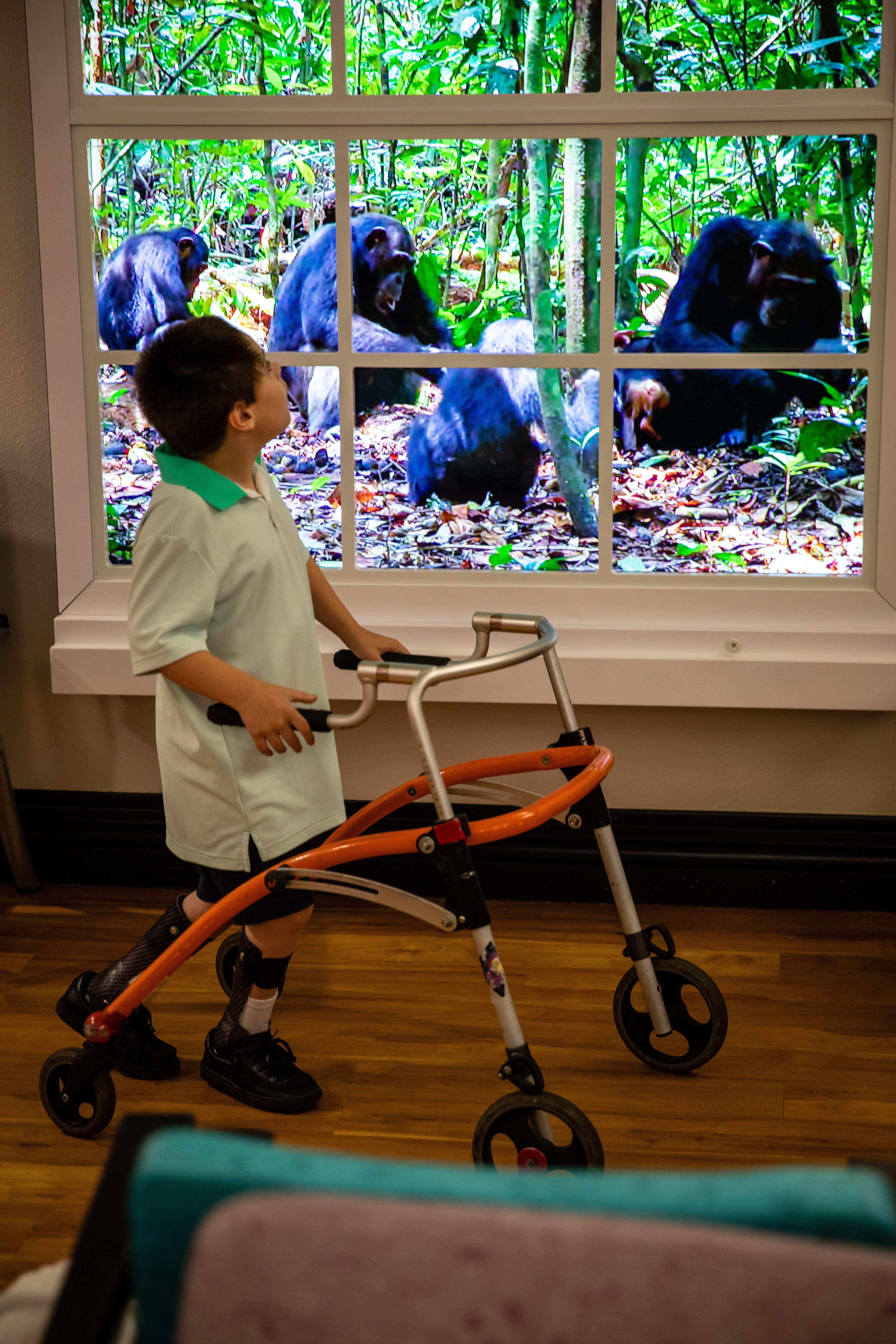 Disney Team of Heroes
Disney Team of Heroes delivers comfort and inspiration to families with children facing serious illness by reimagining the patient and family experience in children's hospitals. Disney Team of Heroes comes to life by providing patients and families with special opportunities for shared experiences, exploration and play.
Learn More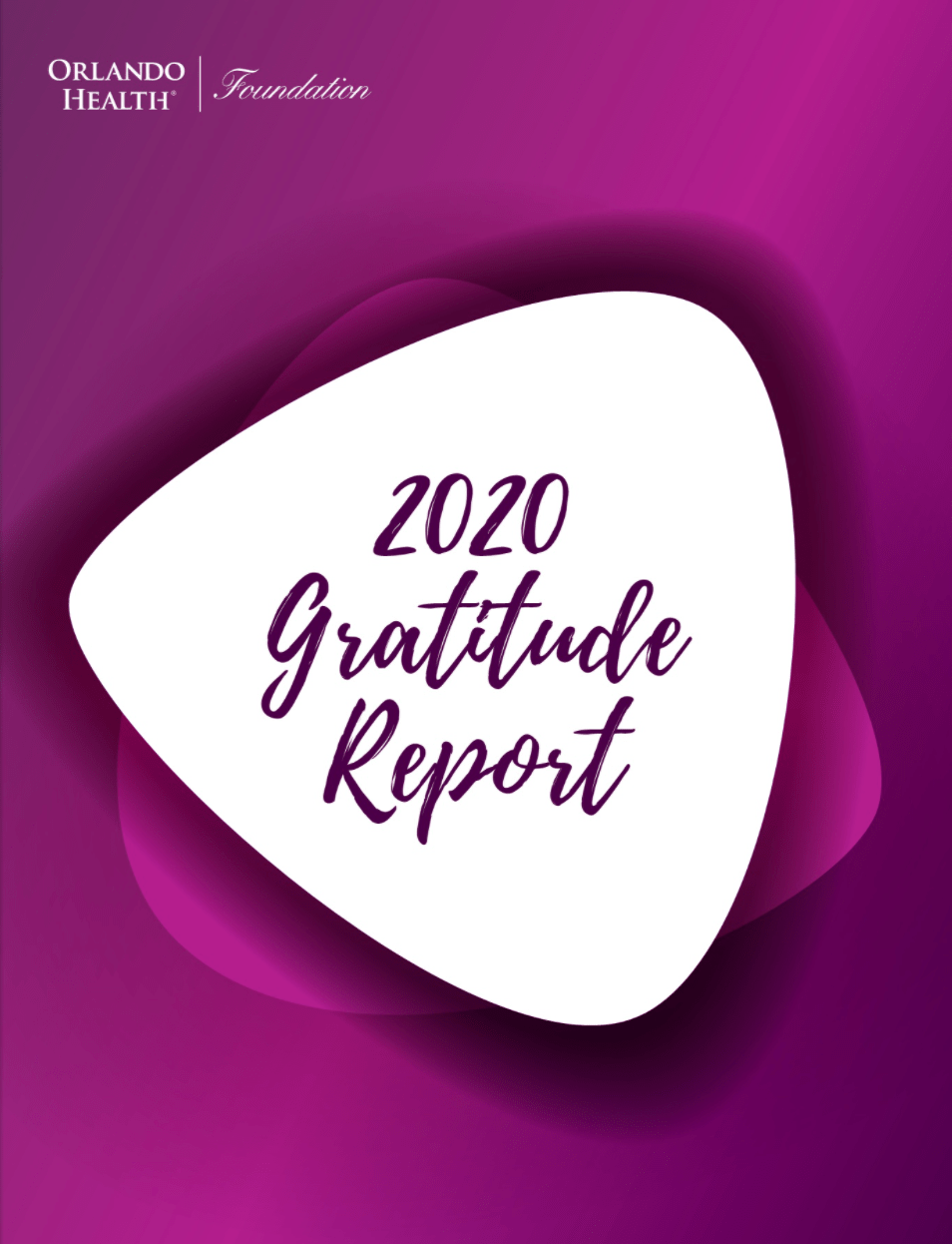 2020 Gratitude Report
This year's Gratitude Report serves to highlight and thank the many wonderful people and organizations that generously provide needed funds to Orlando Health. In it, you will read the stories of how our corporate partners, patients, donors and volunteers leave a lasting mark on every aspect of Orlando Health.
View Online Magazine