Celebrity Invitational of the Desert Gives Back to Arnold Palmer Hospital for Children
Thanks to a strong admiration for Arnold Palmer and a tour of Orlando Health Arnold Palmer Hospital for Children, the chairman, Ted Kuhns, and host, Grant Fuhr, of the Celebrity Invitational of the Desert decided to make the hospital one of the event's beneficiaries. Taking place Feb. 17-19 in Palm Desert, California, the Invitational was created by Fuhr in honor of Mr. Palmer and his charitable giving.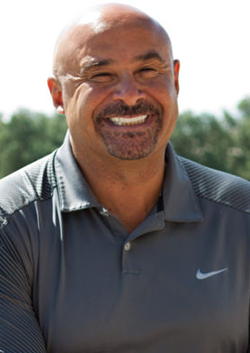 "As a former professional hockey player, Arnold Palmer represents the consummate athlete to me," explained Fuhr. "He is one of my idols and I want to do anything that I can to support his legacy. I also think that everyone should be aware of all the good work being done at Arnold Palmer Hospital, which is another way his legacy continues after his passing."

The two-day tournament will incorporate a love of golf with an allure of celebrity guests all coming together to give back to children and animals in need. The event will honor "The King," Mr. Arnold Palmer, and his charitable giving with two days of golf, three nights of parties, celebrities and friends, all raising money to benefit Arnold Palmer Hospital for Children, Make-a-Wish Orange County and Inland Empire Chapter and Loving All Animals, Inc. in California.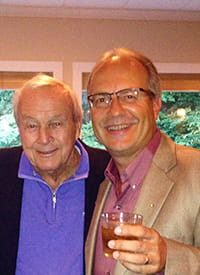 Kuhns, who also toured Arnold Palmer Hospital with members of the Orlando Health Foundation, is a big fan of Mr. Palmer and very happy to be supporting his legacy through the tournament. "Arnold Palmer was always taking chances and going for broke in his career. He taught me how to interact with people in a way that makes them feel special and significant. I owe a lot to him as a role model and am happy to be supporting something that was important to him."

EVENT DETAILS

Course Name
Desert Willow Golf Resort
38-995 Desert Willow Drive
Palm Desert, CA 92260

Event Schedule
February 17, 2018 – Pairings Party
February 18, 2018 – Golf Day 1
February 19, 2018 – Golf Day 2 and Awards Party

To learn more about the Celebrity Invitational of the Desert, including a schedule of the day's events, visit http://birdeasepro.com/APCInvitational.