A Journey Through Autism with The Howard Phillips Center
Jeanetta loved watching her daughter, Lindsey, grow and thrive into an active toddler. Around the age of two, Jeanetta observed some developmental regression which concerned her. Some days, Jeanetta was optimistic, but she grew increasingly worried when Lindsey wouldn't walk anymore. She stopped saying words she knew well and stopped responding to her name when called. It seemed like key milestones were falling further behind. "The moment you realize this can't just be a phase is SCARY", says Jeanetta.

On Wednesday, February 13, 2013, Lindsey's family officially started their journey with The Developmental Center for Infants & Children / Early Steps at The Howard Phillips Center for Children & Families, a part of Orlando Health Arnold Palmer Hospital for Children. That Wednesday was their first point of contact with The Howard Phillips Center. They had no idea what to expect or what outcomes would be discussed. On that day, they simply wanted answers. Jeanetta remembers, "I entered the room thinking whatever we were told - it would help our daughter get better. I might have been a bit naïve, as I had no idea how hard the next seven years would be and continue to be. I also had no idea how much I would grow as a person, friend, wife and mom. Not many parents get to say they fought for the life of their child, but I do, and The Developmental Center/Early Steps fought right alongside us."

Lindsey was losing ground fast - she couldn't sit still, wouldn't talk anymore, would scream, she would only point, and she would take off running. Once Lindsey's parents started talking, they almost couldn't stop telling story after story of concerns. "We were in the company of the most patient professionals and sympathetic souls", adds Jeanetta.
After a good bit of time passed, they had their marching orders – Lindsey was to have occupational therapy (OT) and speech therapy (ST). Officially, Lindsey left with a "Globally Developmentally Delayed" diagnosis. At the time, the word "autism" was on everyone's mind, but an official autism diagnosis could not be made until age three. (Since then, current best practice allows for a younger diagnosis.)
Lindsey's services started and mom recalls amazing professionals who provided insight and tips on the process, as well as pointers on navigating the system. Her occupational therapist was the first to recognize she was left-handed; her speech therapist helped her parents teach Lindsey sign language. Therapy became a permanent role in Lindsey's childhood.
In 2014, Lindsey was officially diagnosed with autism. Jeanetta and her husband were presented with a long list of challenges their daughter would face. Although they were overwhelmed, they were hopeful because they had already seen so much positive change through her early intervention therapies with the Early Steps team. They were determined and, equally important, they were not on this journey alone.
Jeanetta leaned in to the autism community she had created with other moms and dads. She researched and solicited advice and became even more determined than ever to fight for Lindsey. They took a proactive and assertive approach with teachers, IEPs and occasionally doctors. In a matter of weeks, they started seeing positive progress. Trained by The Howard Phillips Center to look for the small victories, they kept finding them. "These small victories gave us the courage and desire to find more and to keep going", says Jeanetta.
Jeanetta wants to remind other parents of children on the spectrum that this process can be slow and you can spend a good amount of time crying, worrying and praying. It is not easy, but it is manageable, and it can help your child improve. Lindsey talks, jokes and plays. She has played soccer, performed with her hip-hop class in recitals and has a slew of friends. She does still have a bit more work to do before she can catch up academically, socially and medically with her peers, but she is thriving. Lindsey continues to defy odds. She is an inspiration and a true source of joy for all who know and love her.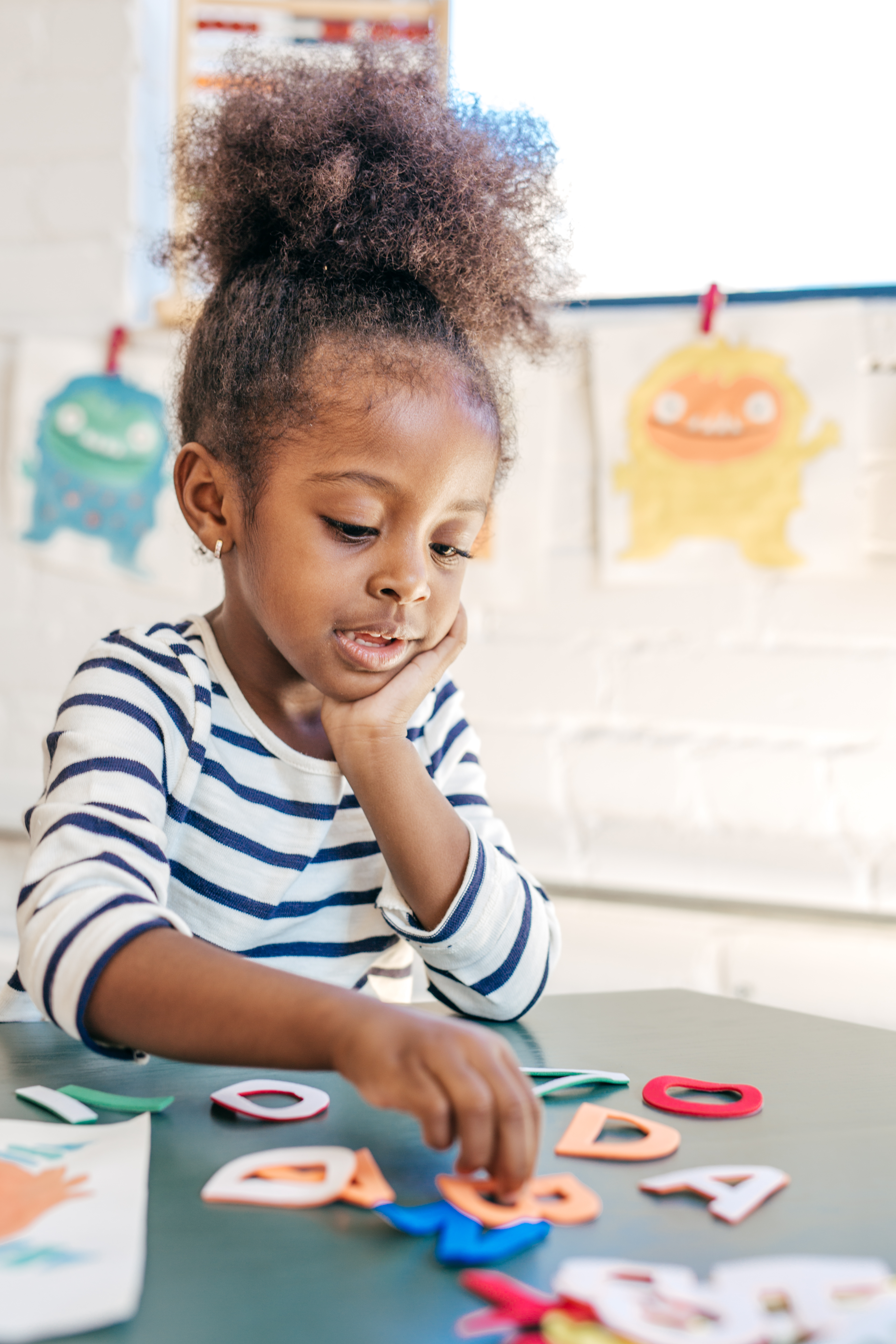 The Developmental Center for Infants & Children
Strengthening families with a child at risk for developmental delays or disabilities.
Learn More