A Heartwarming Homecoming at The Howard Phillips Center for Children & Families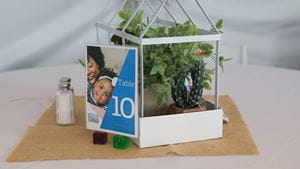 On October 20, 2021, The Howard Phillips Center for Children & Families, a part of Orlando Health Arnold Palmer Hospital for Children, welcomed guests to step behind the scenes for the first time since the COVID-19 pandemic began. The in-person event proved to be both inspirational and invigorating.
Guests were treated to an experiential, mission-centered evening focused on the philanthropic needs of The Center. After touring the facility and hearing from caregivers and grateful families about the life-changing and life-saving work being done in the very space they stood, there was an undeniable energy to rally in support. And rally they did...
History-Making
The Martin Andersen-Gracia Anderson Foundation raised the sights of donors with the announcement of a $35,000 matching gift to double their impact of gifts made that evening. Momentum continued with the announcement of the first-ever Advocates for Children Difference Makers – two donors*, each representing a $125,000 philanthropic commitment. Inspired and motivated, two additional families stepped forward, joining this distinguished group by committing their support to make a difference.
Difference Makers
The Bies Family Foundation*

David Forrester and Edna Morris*

Devine Family Foundation

Trey and Carrie Vick
A very special thank you goes out to our entire Advocates for Children giving society – now stronger than ever and continuing to grow! These ongoing gifts allow our team to respond to the needs of children and families when they need us most.
After an unimaginably difficult two years, away from in-person fundraising activity, we remain humbled by the outpouring of support from friends and donors throughout the community - which has continued well beyond the October 'homecoming' event.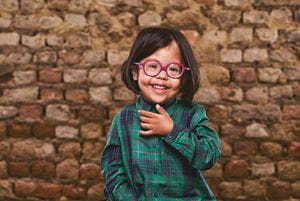 The Howard Phillips Center for Children & Families serves over 16,000 children and families in Central Florida every year, providing treatment to those facing complex medical and emotional challenges such as abuse, neglect, developmental delays and lack of access to regular healthcare.