Every year, 170 local Children's Miracle Network (CMN) Hospitals identify a "Champion" in each of their local communities to serve as the face for children treated at their local children's hospital. These ambassadors spend their year advocating for the charitable needs of children's hospitals across North America.
Congratulations to the Murillo family, our 2022 CMN Hospitals Champion for Orlando Health Arnold Palmer Hospital for Children!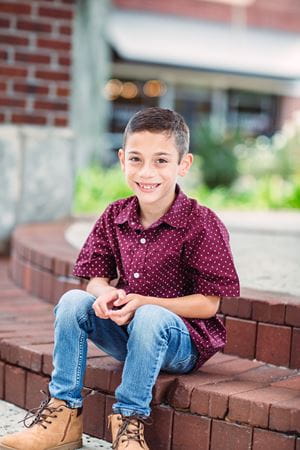 Myles came into the world tiny but mighty—weighing 1 pound, 13 ounces. Born more than two months premature, his family nicknamed him "Miracle Myles" for overcoming many challenges during his 54- day stay in the Neonatal Intensive Care Unit (NICU) at Orlando Health Winnie Palmer Hospital for Women & Babies.
Thanks to the highly skilled NICU team and best-in-class medical equipment, Myles was able to thrive and meet milestones that might not have otherwise been possible. His parents were so grateful for the incredible care received, and the life-long relationships made with the clinicians that were a part of Myles' care team. They once again turned to our hospital when Myles began experiencing additional medical challenges and delays not related to his prematurity.
Following multiple visits with a neurologist at Orlando Health Arnold Palmer Hospital for Children, Myles was diagnosed with epilepsy at 18 months old. During the beginning of his journey with epilepsy, Myles was experiencing up to 20 seizures per day. With the guidance of his neurology team, Myles began a ketogenic medical diet to alleviate his seizures. He also underwent surgery to implant a Vagal Nerve Stimulator (VNS), which operates as a type of pacemaker for the brain. Since his operation, Myles tells everyone he has a device "like a superhero".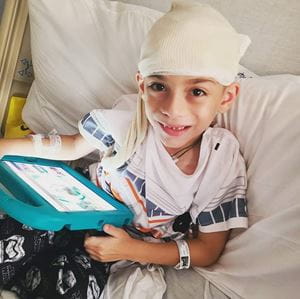 Today, Myles receives additional support from his seizure dog, Buster, who can alert Myles' family when seizures are imminent. As Myles continues to manage his epilepsy, his family is grateful for the hope, healing and life-changing care Orlando Health Arnold Palmer continues to provide.
Katie and Alan Murillo are forever grateful for the high-level care their son Myles received, as well as the state-of-the-art equipment at Orlando Health Winnie Palmer's NICU and the pediatric epilepsy center at Orlando Health Arnold Palmer.
Read more stories from the 2022 Spring edition of Inspire here.