Featured Photo By: The Canovas Photography
While pregnant with their first child, Oriel and Brian McKinney did everything they could to prepare for their first son, including Brian attending "Daddy Boot Camp" at Orlando Health Winnie Palmer Hospital for Women & Babies. Through all the classes and learning, they thought they were ready for their first son to be born – but nothing could have prepared them for the day of his birth.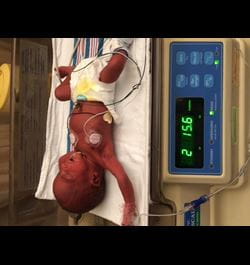 At 33 weeks, Oriel went in for a check-up with her obstetrician. While running standard tests, her doctor discovered an abnormal reading and sent Oriel to Orlando Health Winnie Palmer right away. It was there, while in distress and also suffering from preeclampsia, that her newborn son, Ross (pictured left), was born at just 3 lbs., 4oz.
Soon after entering the neonatal intensive care unit (NICU), Ross's issues began to unfold little by little. The first thing his parents noticed was that his left eye didn't open. After waiting, expecting it to eventually open, a specialist diagnosed him with ptosis. Ross didn't stay in the NICU for long, but soon after returning home it became clear his problems were far from over as he developed a hernia. Ross had two surgeries at Orlando Health Arnold Palmer Hospital for Children to fix his hernia and save his sight all before he was even four months old. By the time he reached first birthday, Ross had a third surgery to correct another birth defect, hypospadias.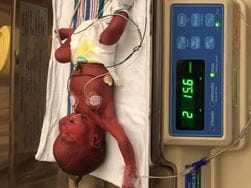 Because of his hypospadias and ptosis, Ross had to be monitored in case further correction was needed. He stayed in the NICU until he was three years old. Four years later, his sister Raine (pictured right) was born at 35 weeks weighing 4lbs., 3oz. Though Oriel was also in distress with preeclampsia for the birth of her daughter, Raine was born small but healthy. Thanks to the dedicated doctors and nurses in the NICU, both Ross and Raine were able to get the support they needed. While not having family close by for support, the understanding and kindness of the NICU staff made a world of difference for Oriel and Brian.
Ross & Raine

| | |
| --- | --- |
| | |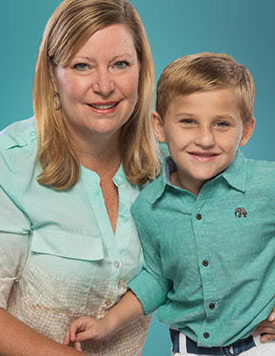 Help Making a Dream Come True
By the time Amy turned 42, she had miscarried five times. Like many women, she struggled with overcoming the grief that often follows these faultless tragedies. But she and her husband, Matt, persisted in their efforts and that same year Amy became pregnant with twins.
Read More