Through Music Shows, Games, Karaoke and More
Orlando Health Arnold Palmer Hospital for Children recently became home to an interactive, state-of-the-art music and entertainment center called Seacrest Studios. Thanks to the vision of the Ryan Seacrest Foundation, Orlando Health Arnold Palmer is now one of only 11 pediatric hospitals in the U.S. — and the only in Florida — to host this innovative space.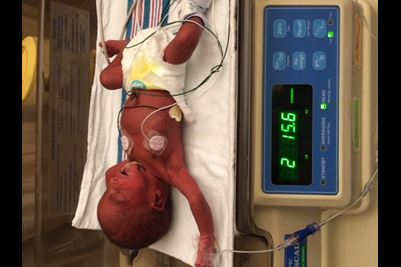 Our Seacrest Studio is a 1,200 sq. ft. glass-encased broadcast media center where patients and visitors can view the daily programming happening inside, as well as on the in-hospital TV channel dedicated to its programming. The studio is part of an entertainment initiative that radio and television host and producer, Ryan Seacrest, and his family, developed to help patients explore the creative realms of radio, television and new media.
Seen as an extension of the child life services already offered at Orlando Health Arnold Palmer, the new Seacrest Studio will help our hospital continue to achieve our goal of helping kids be kids even while in the hospital setting. This multimedia studio is complete with a green screen, cameras, microphones and a radio control board that will give patients the opportunity to share the spotlight with musical and celebrity guests, as well as other patients and studio staff.
The studio has several full-time hospital team members dedicated to creating fun and educational programming for patients and guests. In addition, the Studio will offer internships for college students and give them hands-on experience in the broadcast and entertainment industry.
To celebrate the opening of the studio, Ryan Seacrest hosted a special virtual ribbon cutting ceremony on December 2, 2020 with special guest, Justin Bieber.
"2020 has been a year unlike any other and the Ryan Seacrest Foundation is honored to be welcomed into the lives of Orlando Health Arnold Palmer Hospital for Children's patients and families," said Ryan Seacrest. "We are thrilled to be able to share a fun and creative outlet during their stay that continues to keep their health and safety a priority during these challenging times."
Programming is limited only by the imaginations of our patients and will include music shows, game shows, karaoke, educational programming and more. Through our closed-circuit television channel, patients have the ability to interact with the studio throughout the hospital, whether they are physically in the space or engaging in events they are watching from their hospital rooms. Shows can also be simulcast from one of the other 10 Seacrest Studios, live or recorded, and shared with our patients.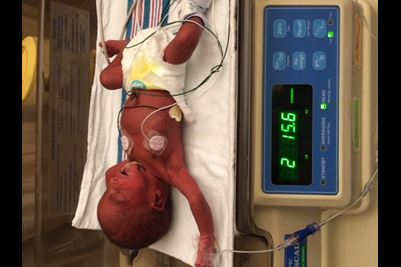 "Although this has been an extremely challenging year, we could not be more thrilled to officially open Seacrest Studios at Orlando Health Arnold Palmer," said hospital president Cary D'Ortona. "We're looking forward to safely engaging with our patients in new and creative ways and bringing some much-needed fun to the children and our team."