In early 2020, the emergence of COVID-19 ushered in rapid change for families in Central Florida. By May, parents were already losing their jobs due to the impact of quarantine on the local economy. This is true for Rachel, a mom to four children, ranging in ages from 14 – 21. Rachel had been working in the healthcare field, when she lost her job because of COVID-19.
While helping her two youngest children clean out their school lockers, Rachel had a long mental list of "to do's" running through her mind. On the top of that list, was how to provide continuing healthcare for her kids now that she had lost her job. Not only did they need an update on their immunizations, but they also faced ongoing challenges such as scoliosis, anemia and asthma.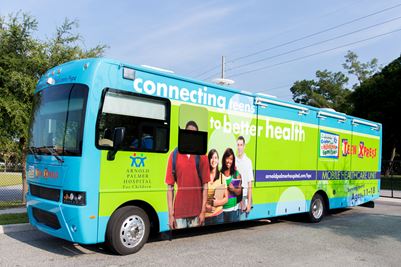 Then, Rachel saw it – the Teen Xpress mobile unit – promoting their medical care services.
Teen Xpress offers a free mobile health clinic for uninsured or underinsured at-risk youth. Typically moving between select schools in Central Florida, the mobile health unit provides a variety of services, including:
Physical exams
Immunizations
Vision screenings
Help finding dental care
Mental health counseling
Nutrition counseling
Treatment for common illnesses
In-depth diagnoses
Medical care case management
While it may have felt as though life came to a halt in 2020, key departments and service lines throughout Orlando Health saw an uptick in the needs of the community, creating an even greater need for philanthropic funding. Teen Xpress is one of these key departments. As schools closed on-site activities and switched to virtual learning, the Teen Xpress team had to find ways to reach the students under their care in the midst of a pandemic.
At just the right time, Rachel was introduced to Teen Xpress. After inquiring about free services available for her kids, Rachel met the Teen Xpress case manager, Jaskara. They worked together to make sure all of her children, even the oldest still living at home at 21, received their necessary annual exams, immunizations and medications.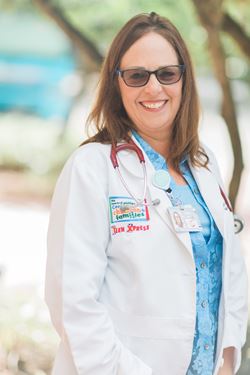 "The entire team was wonderful and the care we received was even better than I anticipated it would be," says Rachel. "The Nurse Practitioner, Eileen, made my kids feel comfortable in expressing their medical needs and spoke to them in an adult-way that helped them feel responsible for their care as well."
After their initial exams, Jaskara and Teen Xpress' registered dietician, Holly, continued to follow-up with the family and made sure they had all of the information they needed. The family received hygiene items such as masks and sanitizers, as well as a basketball to help the kids stay active while in quarantine.
"We were blessed to find Teen Xpress when we did. Not only for the care my kids received, but the genuine care and attention Eileen showed to me as a mom, helping me connect with resources in the community for my own medical needs.", remembers Rachel. "If I could choose my own nurse practitioner for me and my family, it would be Eileen!"
Teen Xpress can help identify early signs of more complex health issues, such as diabetes, heart disease, high blood pressure and more. If necessary, the mobile health clinic can connect teens and families to specialty physicians who treat adolescents with more complicated medical problems. To help support the work of Teen Xpress, visit Give.OrlandoHealth.com/TeenXpress to make a secure online donation.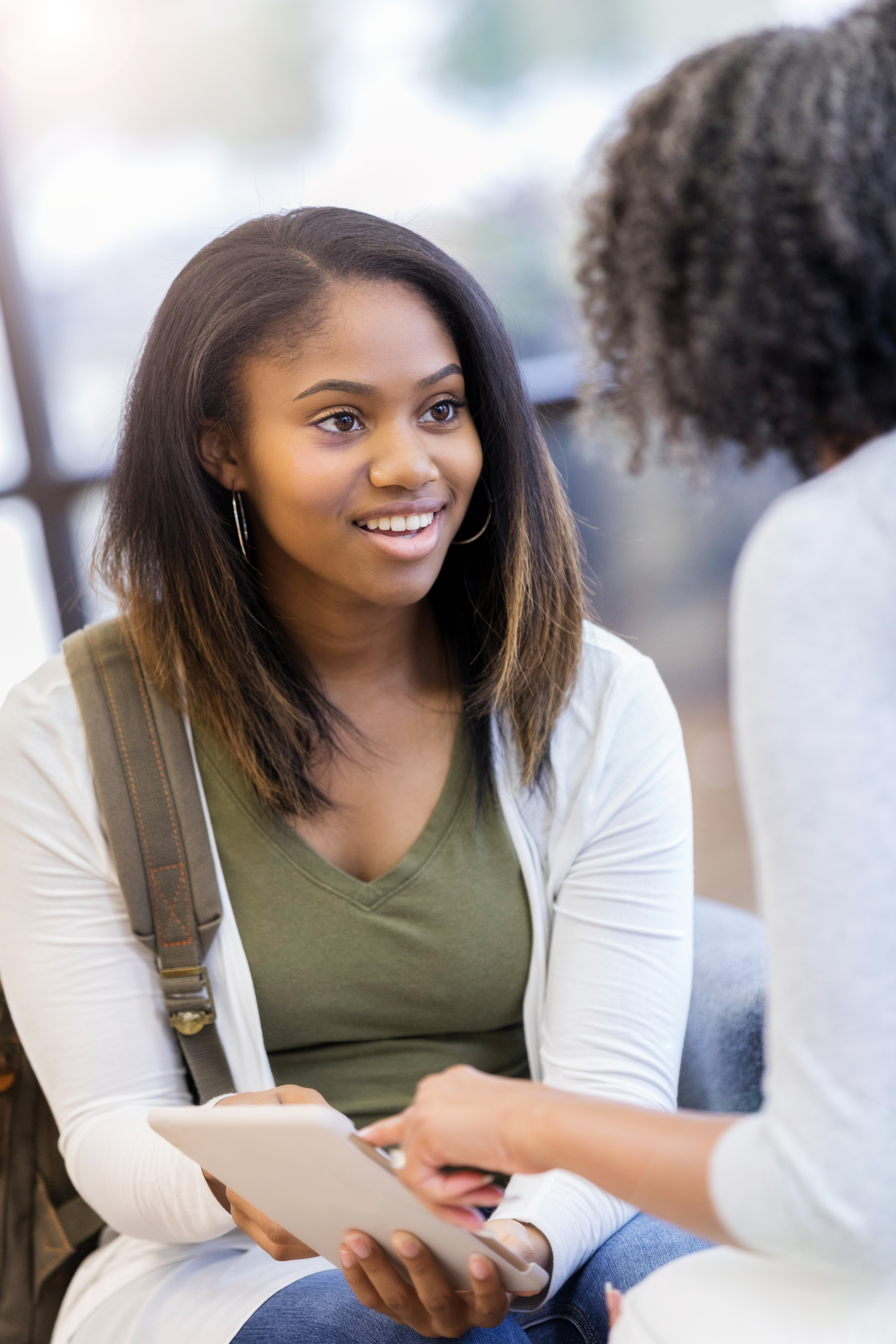 Teen Xpress
Teen Xpress offers a free mobile health clinic for uninsured or underinsured at-risk youth. Moving between select schools in Central Florida, this mobile health unit provides a variety of services.
Learn More