Q&A With Lisa McDowell
The Florida Golf Course Superintendents Association (GCSA) works to promote sustainable turf management and unify golf course superintendents of the state. It consists of 11 local chapters, each of which is represented on the Florida GCSA Board of Directors. As a local group involved in the community, the Florida GCSA has stepped up to support the needs of patients at Orlando Health Arnold Palmer Hospital for Children.
Lisa McDowell, a member of Florida GSCA, shares why their organization supports Orlando Health Arnold Palmer Hospital:
Tell us a little about your background:
We are an organization that works in the maintenance of golf courses. We have superintendents, who keep the course looking great, and our affiliates, the companies we buy our products from. I am the secretary for the Central Florida Golf Course Superintendents Association. I have been in the golf industry for 30 years and worked at Grand Cypress Golf Club for 28 years.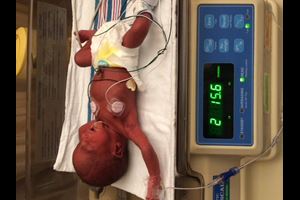 What city do you call home?
Orlando
When did you first hear about Orlando Health Foundation?
I learned about the Foundation when my husband (retired medical doctor) became ill. A colleague put me in touch with John Bozard and the staff. They were wonderful to me during a stressful time. When I became the secretary for this organization in 2015 and wanted to give back to the community, I was so touched by the experience, I thought what better way than through golf and the hospital.
What are some of your favorite hobbies?
Golf, of course.
Why do you choose to support our organization?
In addition to the experience above, when the Central Florida Golf Course Superintendents Association were learning about the Orlando Health Arnold Palmer and Orlando Health Winnie Palmer Hospital for Women & Babies, hospitals, we took a tour of the hospital and the entire Board was very impressed with the care patients received.
How does a gift to our organization make an impact in the community?
So many of our members have great memories of the hospital through the birth of their children. Also, when a child is ill, the outpouring of loves is evident.
What is the one most important thing you would share with friends or family about our organization?
The people are wonderful and always willing to help.