Cora's Giving Fund
Supporting Pediatric Cancer Patients for Over Four Years
Each year, an average of 16,000 children under the age of 19 will be diagnosed with childhood cancer in the United States. That's a classroom full of kids every day. In the summer of 2012, three-year-old Cora Grinsel regrettably sat among them.
Cora's family was devastated when they learned the news that their precious little girl was diagnosed with a rare stage IV neuroblastoma. For the next 28 weeks, they sat helpless while she endured intense therapy, surgery and multiple hospital stays. Once full of mischief and wonder, Cora bravely fought through a barrage of treatments until she sadly succumbed to her illness in December 2014 at the age of five.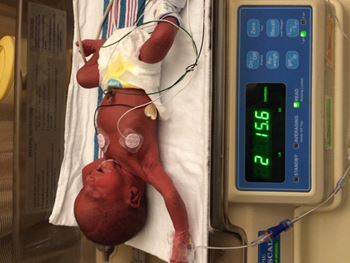 Throughout Cora's battle with cancer, grandparents Pat and Sal Corrao couldn't help but notice the disparity in treatment options for children's cancers. She notes, "During this process we met many other children suffering from all types of cancer, and the pain this brought to families across our country." After discovering there had only been a few new developments to treat children's cancers despite the passing of decades, they felt this was a story that needed to be told.
In September 2016, nearly two years after Cora's passing, Pat and Sal formed what would be named "Cora's Giving Fund" and hosted their first golf tournament fundraiser to raise awareness and funds for pediatric cancer research and clinical trials. They started the tournament in honor of their granddaughter, but also hoped to achieve awareness for these kids and help the public realize the great need for funding.
For the next four years, they continued their efforts in their hometown of Venice, Florida with the help of co-founders and friends, Terese and Grant Duelge at their side. In 2018, they determined the money raised would best serve children at a local Florida hospital, and decided upon Orlando Health Arnold Palmer Hospital for Children as the charitable beneficiary of their tournaments moving forward.
Pat proudly reflects, "We chose Orlando Health Arnold Palmer to be the recipient of the funds each year because we found them to be honest, caring and completely committed to all children. We feel they truly understand the need for more funding and research in the area of pediatric cancer, so it was a perfect match for us."
To date, Cora's Giving Fund has raised a total of $45,000 for research and clinical trials at Orlando Health Arnold Palmer, and this is just the beginning.
"When Cora was diagnosed in 2012 it was the most horrific thing we could imagine. It devastated our family. We fight on in her memory, with the goal that maybe we can prevent one family from losing a child. That is our hope."
Cora's Giving Fund will host their fifth annual golf tournament in the fall of 2021.